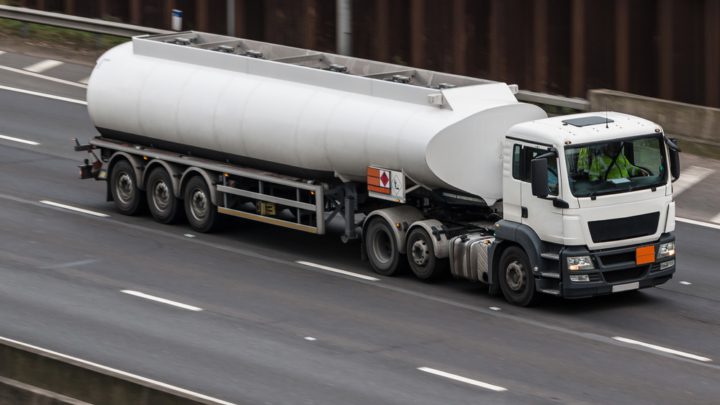 Last week's announcement of a consultation on proposed Driver Certificate of Professional Competence (DCPC) reforms from the Department for Transport (DfT) raises serious safety concerns and devalues the professionalism of the road haulage sector, according to business group, Logistics UK.
Chris Yarsley, senior policy manager – Road Freight Regulation at Logistics UK, comments: "Logistics is a highly regulated industry that places the safety of all road users at the heart of its operations and any changes to the Driver CPC regime must respect that premise. Today's consultation is bad news for road safety and haulage operators, as well as drivers."
Unacceptable impacts
"Within its own consultation announcement, DfT has said that much of the current industry training relates to issues impacting safety, and that the new, proposed periodic test – which would replace the current 35 hours of periodic training – could result in significantly less training being offered and, therefore, available overall.
"Operating and driving heavy commercial vehicles is a challenging, complex role and to reduce the training opportunities for drivers when they need to be operating in line with the safest possible practices is simply unacceptable and could compromise the vital safety on which much of our industry is based."
Unacceptable burden
"DfT has also indicated that the proposals would result in more complexity within the DCPC regime itself, including a two-tier system for domestic and foreign driving qualifications, and that the new regime tabled would create confusion for drivers, leading to switching of courses, and therefore increased training time and costs. The department's own plan states that these changes have the potential to create higher overheads, 'which would most likely be borne by drivers of employers in the form of test and possibly training fees' – an unacceptable burden to place on our members.
"Logistics businesses have already faced a 12.6% rise in vehicle operating costs, are facing a reduction in energy support and are investing in decarbonisation technologies in line with government targets. Already operating on narrow margins, these businesses cannot continue to absorb yet more rising and unnecessary costs, which would ultimately be passed on to consumers."
Devaluing the standard
"The logistics industry has worked hard to ease the critical driver shortage that dominated headlines in 2021 via awareness campaigns such as Generation Logistics, and the creation of HGV Driver Bootcamps to boost recruitment. At a time when industry is trying to attract more people into the sector, and into such highly skilled jobs, any reduction in the professionalism required for the role would be a retrograde step and would devalue the skilled nature of the work required.
"Our members have never questioned the need for a Driver CPC regime and welcome the reputation which attaining the current standard bestows on their businesses and their drivers.
"When providing a response to the DfT review of the training in January 2022, Logistics UK called for the flexibility for businesses to deliver the training most suitable to their own drivers to be retained. Logistics is not a 'one size fits all' sector and there are huge advantages to businesses being able to tailor the drivers' training content to suit their business needs. The proposed periodic test will potentially cover a wide range of issues, some of which might not be relevant to the driver, so could direct attention away from training that matters.
"Logistics UK will be undertaking urgent work with its members to respond to these proposals and identify worthwhile methods to improve, rather than compromise, road safety, while increasing efficiency for businesses and the wider economy."