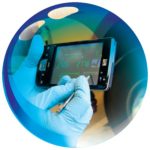 To maintain compliance with O Licence regulations, Volvo Trucks has a user-friendly suite of solutions that can be used by vehicle operators.
Commercial aftermarket director, Tony Davis said:  "Having trucks off the road because of non-compliance issues has a direct effect on uptime and therefore your business' bottom-line.
"We're working hard to get the message across to transport operators that Volvo Trucks is much, much more than a truck manufacturer."
The Science of Compliance campaign focuses on a range of solutions to help keep operators compliant and maintain vehicle uptime.
 Dynafleet online telematics with driver and truck information monitored via the internet
 Real-time onboard fault diagnostics
 Volvo service point online maintenance planning
 Active truck load monitoring system
 Fully accredited Driver CPC training courses