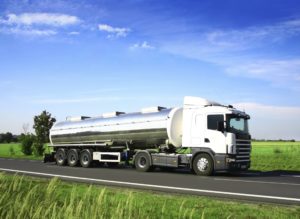 The Freight Transport Association (FTA) has welcomed the announcement from the Department for Transport about the consultation Examining the Speed Limit for Heavy Goods Vehicles (HGVs) over 7.5T on Single Carriageway Roads.  
The FTA has long campaigned on this subject, supporting the reduction of the speed differential between HGVs and other vehicles on single carriageway roads. The logistics industry is convinced that a 40 mph speed limit causes unnecessary costs to vehicle operators, congestion, and avoidable overtaking collisions. It also means that HGVs travelling above the speed limit enjoy a competitive advantage over those adhering to the law.
Malcolm Bingham, FTA head of road network management policy, commented: "Whilst our members would not want their drivers to disobey any speed limit and many feel that it is inappropriate behaviour to do so; it creates a stressful situation when driving a vehicle at a lower speed than others particularly when other road users try to encourage the HGV to move faster."
The FTA has also assisted with the publication of two new guides promoting health and safety to professional drivers.
The publications, Load Safe, Road Safe and Transport Safety have been produced by the Health and Safety Laboratory (HSL), with assistance from a number of organisations. They offer drivers and other operators information about good practice and assistance for complying with road and workplace legislation.