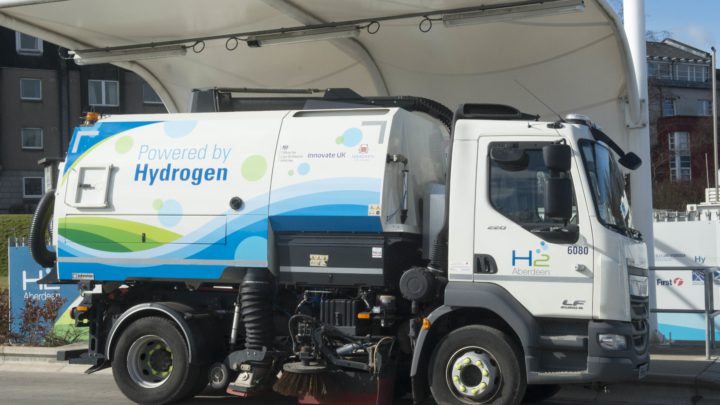 With universal growth across the sector but a clear reluctance to switch to ZEVs, the industry is calling for a clear long-term strategy for HGV infrastructure and incentives to deliver zero emission goals.
The fourth consecutive quarter of growth saw the number of HGV registrations increase to 11,517. Driven by high demand from the haulage, construction and distribution sectors, as well as an easing of long-term global supply chain disruptions, this means the market is now just -2.9% below the first quarter of 2019.               
The rise in registrations was led by double-digit increases of rigid and articulated trucks, with volumes up 17.3% and 16.8% respectively. The 5,838 new rigids joining UK roads is the highest first quarter figure since 2019 and represents more than half of all new truck registrations.
Demand increased for trucks across all major segments, with tractors by far the most popular, up by 15.7% to 5,585 units, while some 1,079 new box vans were registered, up 15.3%. New registrations of tippers increased by 6.8%, curtainsiders by 34.5% and dropside trucks by 38.8%.      
Failing to switch to green trucks
There are 20 ZEVs currently available in the UK with truck manufacturers investing heavily yet, despite the growth in HGV demand, the latest electric and hydrogen HGVs represented just 0.3% of the market.
Given the absence of a single HGV-dedicated public charging or hydrogen refuelling station in the UK, and with the sale of new non-ZEV trucks under 26 tonnes due to end in 2035, the SMMT suggested that further measures are needed for operators across the UK to make the switch.
Calling on the government to provide a long-term HGV infrastructure strategy that matches Britain's world-leading ambitions for truck decarbonisation, the SMMT highlighted the need for sufficient public charging and refuelling points in the right locations, ahead of need.
It added that globally competitive incentives for the higher cost of ZEV fleet renewal and required depot upgrades is also essential, enabling many operators that naturally face tight margins to commit to the latest high-performing green trucks.         
Mike Hawes, SMMT chief executive, said, "The fourth quarter of growth shows that the HGV sector's recovery from pandemic and supply chain shocks now has momentum.
"For truck fleet renewal to drive UK economic growth and decarbonisation in the long term, however, the zero emission HGV market must gather speed – but operators still need greater certainty that Britain is serious about becoming a globally competitive location for zero emission logistics.
"With an abundance of new electric and hydrogen truck models now ready to join UK roads, a plan is urgently needed to deliver HGV-dedicated public infrastructure, along with incentives for net zero vehicle and depot investments that contend with the world's major decarbonising nations."