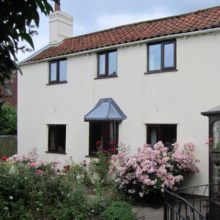 When a consumer orders from a supplier, 'spot' prices are quoted that reflect the current market price of oil. The OFT has today secured legally binding undertakings from GB Oils to change its terms and conditions ensuring prices quoted at order remain fixed until delivery.

The action follows on from its 2011 Off-Grid Energy Market Study, which identified concerns that some suppliers may not be treating their customers fairly.

Mary Starks, senior director in the OFT's services, infrastructure and public markets group, said: "Customers need to know where they stand when they are dealing with suppliers. The action we have taken will allow consumers to buy with confidence, even during periods when the weather is snowy, and prices are changing rapidly.

'This adds to a body of enforcement work the OFT has undertaken to ensure that users of off-grid energy are treated fairly by suppliers."

Other action taken in this sector includes securing voluntary changes to the content of misleading websites, and voluntary agreements from the major liquefied petroleum gas (LPG) suppliers, to improve transparency around switching and cancellation rights.