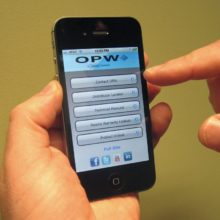 The news comes as OPW Fueling Containment Systems celebrates its 15th anniversary in the underground piping business.

Nearly 60 new videos have been created in the library, and have been designed to assist with the day-to-day operation of OPW's most popular Fuel Control and Tank Gauge systems and their components, as well as answer common questions related to their operation.

Curt Frederick, technical support group manager for OPW Fuel Management Systems, said: "The creation of this easy-to-use 'How To' library of videos is further proof of our steadfast commitment to furnishing our customers with the technical-support tools that help make their operations as streamlined and efficient as possible."

The new mobile version of the site has been designed for streamlined, user-friendly navigation to provide relevant information with speed and accuracy. It includes resources for distributors, technicians and site owners, and gives easy access to reference information including distributor locations and technical documents.

OPW president, David Crouse, said: "Smartphones and tablets are becoming more and more prevalent in our lives and we are proud that OPW is able to make use of this technology to offer a leading-edge productivity tool that should be an invaluable resource for our customers."

www.OPWGlobal.com.