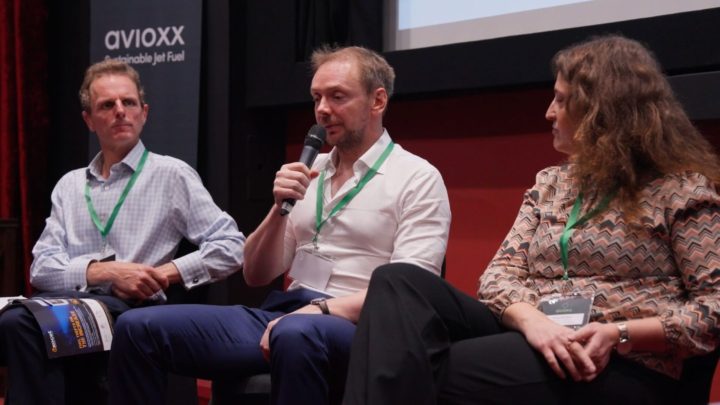 A partnership between Stephen J Wilkinson, CTO, and entrepreneur Chris Hancock, CEO, Avioxx uses a novel patented process to produce net zero fuel from waste plastics and other wastes that would otherwise be destined for incineration or landfill.
The event, held at the end of September in London was described by Chris as "a celebration of six months of hard work".
A team effort
The Avioxx team is made up of professionals from diverse backgrounds in engineering, environmental science, business development, and management who are passionate about driving sustainable solutions in the aviation industry. With an ambition to manufacture 40,000,000 litres of sustainable jet fuel per year in the UK by 2027, the effort to date has been in raising capital and building a community to further progress the process and reactor that has been developed.
The company is in a development phase, but investors see the potential for a high return in such a large volume sector. Speaking at the event, investor David Innerdale said: "It's a very interesting and innovative solution and if they can scale it up it could pay off in a major way.
"It (decarbonising aviation) is a genuine problem on a very large scale. The technology that Steve and the team have developed is compelling – it's high risk but there is a potential for high return."
An ideal solution
Fuel innovation using waste materials is still in its early stages and remains an ideal. However, the use of waste with limited financial value can significantly reduce the cost of production.
Modelling enables Avioxx to gather information such as how various waste feedstocks will perform, the expected yields and the need for any green electricity. The information gathered is vital not only in the design of its process, but also in its operation, ensuring that variations in feedstock composition can be accommodated whilst meeting strict product specifications.
Turning waste into sustainable liquid fuel is seen by Adrian Redfern of the Environment Agency as "a great idea for a circular economy" while Debra Jones of Innovate UK suggests that, for long haul flight particularly, "SAF appears to be the only realistic solution for this very hard to decarbonise sector".
Chris was delighted by the mix of people at the launch and commented: "It's about building a community of supporters and third-party external validation from an investor perspective, an academic perspective, a market perspective and government perspective and it's fantastic to have our team here supporting the founding team. It really does mean a lot."
The Avioxx method uses an established engineering process to gasify waste before converting it to fuel via electrolysis and has introduced AI and machine learning to increase the process efficiency and outperform traditional methods. The challenge is an enormous one, but Avioxx is certainly ambitious and the opportunity significant.
Mark Gregory, CEO Air Salvage International, welcomes the push for a sustainable fuel solution at scale: "I don't believe in reinventing the wheel – we have some great engines and Boeing and Airbus are developing some great aircraft, but we have a real problem with using fossil fuels.
"We don't want to change the engine type – introducing a new type of fuel we can use in existing engines will be so much better."
And Chris points out the size of the prize: "There is a 340-billion-pound market that is about to be transformed into a sustainable market. It's really exciting."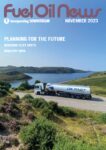 This article originally appeared in the November 2023 issue of Fuel Oil News magazine.
View the magazine