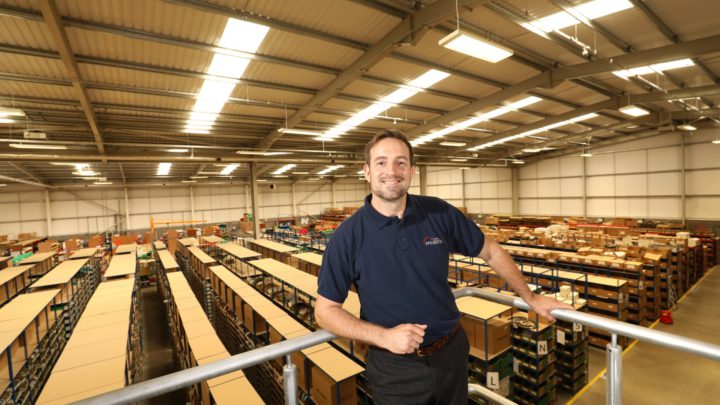 With this in mind, Steve Ellis, managing director of FPE Seals, A distributor and manufacturer of seals and hydraulic cylinder parts for fluid power systems, considers what steps can be taken to help manage employee welfare, and how they can be implemented.
Training and education
Training and educating employees on dangers inherent in the industry and how they can minimise risk is vital. But training doesn't just mean a course at the beginning of employment or at the start of a new job. Regular refresher courses are important to remind employees of their responsibilities, and to keep them safe.
It is also important to deliver engaging training; think interactive sessions, rather than just having employees read a handbook or listen to a talk for hours on end. More interactive sessions and greater employee engagement will lead to a better understanding of what is being taught and a reduced chance of risk and injury as a result. Employees will also perceive a greater effort invested by the company, making them feel more valued in an industry where training and safety protocol is of the highest importance.
Health and safety
Improving health and safety standards to reduce the risk of incidents is essential. The nature of work in the sector means that any incident can be very damaging to the environment, equipment and even life. Health and safety goes far beyond simply 'hard rules' written for people to follow, although these do form the basis of training and give employees something to work from and refer back to.
Regular assessment and monitoring as well as immediately dealing with incidents, are all paramount to increasing industry health and safety standards, and improving employee welfare. It is also vital to learn from mistakes or accidents, have regular feedback and build this into relevant training programmes.
Take care of mental wellbeing
In the industry, as in life in general, mental health is extremely important. Upstream workers can spend long periods of time away from friends, family and home comforts and, at times, may feel isolated. Making sure employees can stay in contact with their friends and family is vital, as is ensuring they have access to items to keep them occupied and entertained during any downtime. Good quality food and access to a gym or exercise equipment also contribute to mental wellbeing and is something employers should consider offering as standard.
It is not just the big things that make a difference. The introduction of what may seem relatively small steps has proven to have a very positive impact in the case of Shell Egypt, and their 'Care for People' programme. Based on worker feedback prior to the launch of a project, Shell introduced changes including improved living conditions to enable rest, good food to promote physical health and wellbeing, and Wi-Fi to enable workers to communicate more easily with their families to alleviate homesickness.
Appreciating the steps taken, workers felt more engaged and aligned with the company. As well as delivering an excellent health and safety record with zero Lost Time Injuries, the project was completed ahead of schedule, with reduced staff turnover and improved productivity.
Ensure equipment and machinery is well maintained
With operations in the sector reliant on the use of vast amounts of machinery, it is vital to keep this well maintained and in good working order.
Timely servicing, with the regular replacement of key parts such as piston rings and cylinders, not only prevents costly breakdowns and enforced downtime, but also prevents a malfunction that could cause an injury, or worse.
There is also an impact on overall productivity and output, as well as welfare, since extended, unplanned downtime may leave workers with very little to fill their time and could, potentially, impact them financially.
Summary
There are numerous ways to manage employee welfare, including seemingly small and simple steps.
Value your workers, engage them in as much of the business and as many processes as possible, train and educate them and show a human, empathetic side. The industry can be harsh, lonely, and brutal so, importantly, businesses should show they care and keep their employees safe.
It is incredibly important for a company to effectively manage the welfare of employees as an end in itself. It is an added bonus that doing so will reduce turnover of staff, result in a more productive businesses and create a better working environment for everyone.
Steve Ellis has been managing director of FPE Seals, manufacturer and distributor of essential industry equipment, since he joined the company in June 2020 from the LoneStar Group, where he was managing director of LoneStar Fasteners and LoneStar Sealing Technologies.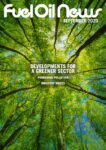 This article originally appeared in the September 2023 issue of Fuel Oil News magazine.
View the magazine