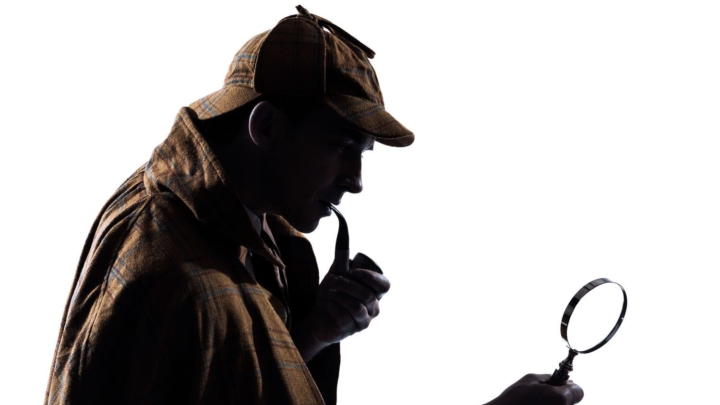 Welcome to this edition of Ken's Corner, which has been specially extended for summertime reading. The title comes from the great detective Sherlock Holmes and the full quote sits on my office wall: "It is a capital mistake to theorise before one has data. Insensibly one begins to twist facts to suit theories, instead of theories to suit facts."
I know I bore for Britain when it comes to data, but it is so fundamental to what we are all trying to achieve. In this edition, we present the updated version of the UKIFDA Databank of our members and customers, which we use to demonstrate to the Government how policies and pathways impact our industry.
Every successful campaign, political or otherwise, has been firmly directed by the understanding and use of data. With so much happening in the political world, this edition brings together several strands to illustrate why data is of utmost importance.
Our membership
I am pleased to report that our membership this year has risen by 8%. While I'm sure this increase is due to something we are doing right, I also acknowledge that this increase may be a result of the challenges we are facing as an industry and need to overcome in the future.
By-elections
By the time this column has been published, we will know the results of the three by-elections called following the fall-out of the privileges committee report into behaviours in parliament. So, I am already in dangerous territory.
Ignoring the shenanigans in parliament, the by-elections are set against the aftermath of the pandemic challenges, including the ongoing cost of living crisis, high inflation, the Ukraine war, and the recent spike in mortgage rates. The impact of these, and future policy costs, will have undoubtedly played a crucial role in determining voting choices in rural communities.
Selby and Ainsty in Yorkshire is what I call a typical oil-heated constituency – rural, high oil heating numbers with a high Conservative majority.
The constituency data is interesting, it reveals that 11,000 homes use oil, which is more than twice the national average. 25% of these homes were built before 1919, and 40% of them are either detached or a bungalow, which is significantly higher than the national average. As these houses are larger, it is likely that more than 30,000 people live in them. When you consider that each constituency has roughly 70,000 voters, it becomes evident how crucial the oil heating vote is.
These households want to do their bit to support the UK's journey to net zero but they face a cliff-edge situation created by the Government's proposal to ban oil boiler sales in 2026. They need a realistic, affordable, and fair solution which this industry has now formally put forward to the Government in the shape of a renewable liquid fuel obligation and proposals to harmonise duty rates across all liquid heating products.
The outcome of this by-election will be an important pointer to the Government on how rural communities feel.
Climate Change Committee progress report
At the end of June, the Climate Change Committee (CCC) published a pretty damning review of the Government's progress towards meeting its climate change policy of net zero by 2050.
The document, at 438 pages, was a long read and probably, as a result, did not get the attention it deserved. Nevertheless, the report and previous CCC findings are essential in our ongoing discussions with government.
The CCC concluded that buildings remain the UK's second highest-emitting sector, accounting for 17% of total emissions and, since 2010, progress has stalled, with no further substantive reductions in emissions. "To reach Net Zero, the Government urgently needs to coordinate a shift in how the UK's 28 million homes and two million non-residential buildings use energy."
The CCC continues to support the view that electrification is best, but acknowledges that there are some issues with off-grid homes regarding grid connections. The committee has been much more robust in its recommendations for hybrid biofuel boilers in this circumstance (its central scenario included 0.9m hybrid biofuel boilers). "The only potential limitation on electrification for these properties is the capacity of the electricity grid. It is likely that electricity distribution networks will need to be upgraded to meet demand; but not all rural areas (where a higher proportion of properties are off-gas) will have electricity grid upgrades immediately. Hybrid heat pumps with a biofuel boiler could offer a solution in these circumstances."
The CCC goes on to say: "The Government needs to clarify its position on hybrid heat pumps".
However, for our sector, the CCC report is in danger of possibly sending out mixed messages by calling for the Government to "publicly affirm that electrical heat is the default option in all new buildings and existing properties off the gas grid" and "finalise and ensure the timely implementation of plans to prohibit fossil fuel boiler replacements in off-gas grid buildings from 2026 (2024 for large non-residential buildings)."
There is no reason our customers should invest in a hybrid option that uses renewable liquid fuels that costs nearly as much as a conventional heat pump when they can simply drop in the fuel using their existing equipment. In fact, our Kehelland report, presented in parliament in April, outlines that this is by far the cheapest option.
It is encouraging that the CCC endorses the use of renewable liquid fuels, but we must get the theory to suit the facts, as Mr Holmes would say.
I hope this summer you have as many adventures as he.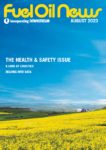 This article originally appeared in the August 2023 issue of Fuel Oil News magazine.
View the magazine