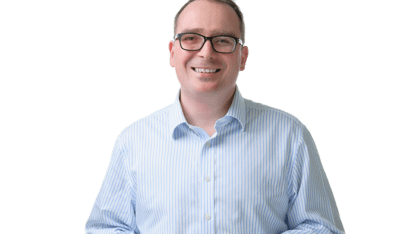 The choice to either invest in growing, or evolving, the business to seize future opportunities, or to plan for a sector exit, whether by retiring, selling or diversifying, can be an extremely difficult one to make. Here we hear from corporate finance specialist, Oliver Newbold, a partner at leading accountants Randall & Payne, who guides us through the process of deciding the right outcome for your business.
We recently had the pleasure of attending the UKIFDA Conference at the Coventry Arena in May. From the numerous conversations we had, we were able to see a common theme emerging. Despite some of the changes in the industry, like the adoption of future fuels and some of the challenges around recruitment etc., conversations very clearly centred around two topics: either Business Growth or Business Exit.
Finding the route ahead
Acquisition is a common way to expand geographical influence and increase volumes in the sector. Additionally, strategic acquisitions can deliver enormous financial benefits as some geographies can achieve better margins than others, and the geography of depots can play a significant role in maximising profitability.
On the other side of the equation, we had some tentative conversations with business owners who can see some big changes in the industry coming down the track and are beginning to feel a little cautious about what this means for them and their legacy.
Whilst many clients engage with us knowing exactly what they want and how they wish to proceed in the next step of their business life cycle, we have a number of clients who also come to us feeling uncertain as to which route to take – knowing that something needs to change but they are not sure what.
Using this process, we can lead the client though the appropriate journey depending on what success means to them.
The client considering options
This is typically a client where business may have felt challenging over recent years for several reasons. They want to take steps for change, but the direction and approach feel uncertain. The first key step is a vision and strategy workshop to develop a clear path. This process allows the client to share some of the challenges they have faced and explore the options available to them. It also allows the client to move from a crossroads to clearly identify a path and an ultimate destination: either Business Growth or Business Exit.
Business growth
Where our client is certain that growth represents the next step in their journey, we initially undertake a benchmarked review of the business from an operational, management and financial perspective which allows us to establish areas that are adding value and opportunities for improvement. This directly feeds into a Growth Workshop which helps digest and fully understand the assessment. Finally, a Business Plan pulls together the key steps over a medium term where actions can be tracked.
Business exit
The critical first step in this process is to understand the value of the business based on comparable transactions undertaken in the sector. If the value does not meet requirements, then the process loops back into Business Growth to improve value. If, however, the value meets with client requirements then an Exit Workshop helps run through the key points of the valuation and sets out the options available in terms of establishing an Exit process, as there are a number available. Typically, we then move into a Sale Mandate process where the business is, initially anonymously, presented to a tailored list of potential buyers. This competitive process is a tried and tested approach of achieving best value.
Summary
This is a whistle-stop tour of a detailed and involved process. As a result of the relatively recent uptick in trading performance throughout the COVID period, there is no shortage of cash-rich businesses looking to achieve growth through key acquisitions. Happily, there is a good mix of the size and nature of these acquisitive organisations, so sellers are likely to find an appropriate buyer.
If you are one of those businesses uncertain of the path ahead, you can find out more about the process by contacting Oliver: oliver.newbold@randall-payne.co.uk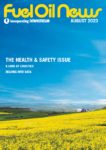 This article originally appeared in the August 2023 issue of Fuel Oil News magazine.
View the magazine