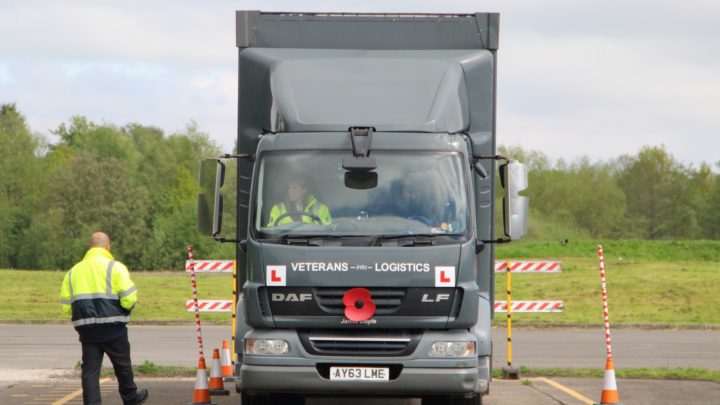 The charity supports ex-military personnel and service leavers by providing the training and mentoring needed for new careers in the logistics industry and has partnerships with companies including Asda and Muller who repeatedly return to them to fulfil their HGV driver needs.
Ms Rayner, MP for Ashton under Lyne, whose brother served in the British Army, visited the charity's DVSA-approved reversing site in Bowlee on the outskirts of Middleton and got behind the wheel of an HGV truck dedicated to the memory of Sergeant Jamie Doyle. Jamie had served 22 years in the Royal Artillery but was tragically found dead at home, unable to cope less than 12 months after leaving the British Army.
Veterans into Logistics founder and former Royal Artillery Airborne Gunner Darren Wright provided Ms Rayner's onsite training and said: "We would like to thank Angela for coming to see us today and supporting our mission to reduce unemployment and homelessness amongst the ex-military community. Reversing is one of the most complicated aspects of HGV driver training and she was a natural.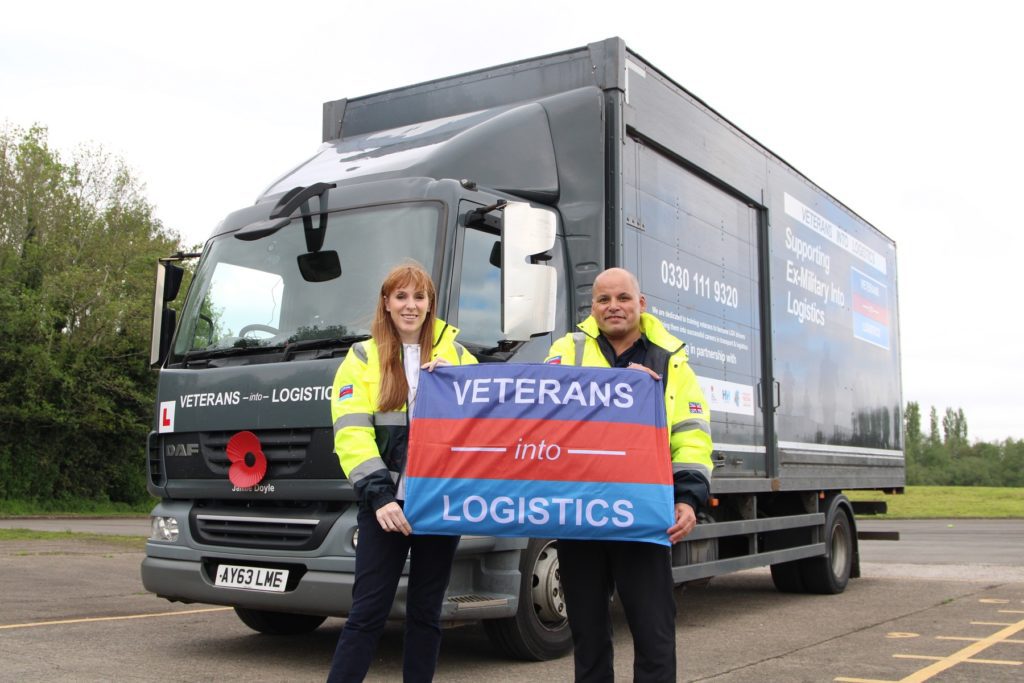 "The Veterans into Logistics Big Truck Reverse Challenge highlights how we support ex-military personnel into new logistics careers. By training veterans to get their HGV licence, we can then guide them into employment, enabling structure, stability and financial security."
Ms Rayner said: "It was great to catch up with Darren and other members of the Veterans into Logistics team. We first met when Darren brought one of my constituents to an advice surgery to tell me about how he had been helped into full time employment after leaving the army.
"The charity does such valuable and incredible work to support our veterans so I was only too happy to take them up on the Big Truck Reverse Challenge. I enjoy driving and I like to think I am pretty good at it but I was delighted to nail the challenge on my first attempt! Huge thank you to Darren for the expert tuition."
John Harker MBE, Veterans into Logistics general manager said:It was a pleasure to meet Angela and really good of her to give up some time to visit Veterans into Logistics. She did the reverse challenge and then came to headquarters to meet some of our team.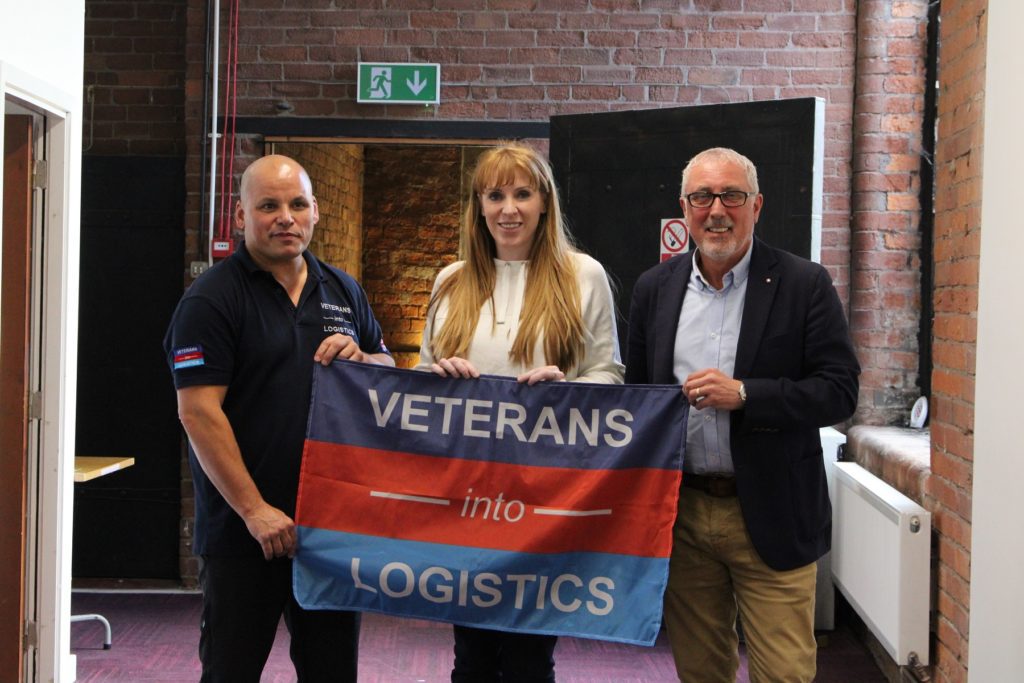 "It was great to show her the fantastic work of Veterans into Logistics and how we support veterans into new careers, enabling them to earn an income that sets them up for the future."
For more information on Veterans into Logistics, visit www.veteransintologistics.org.uk