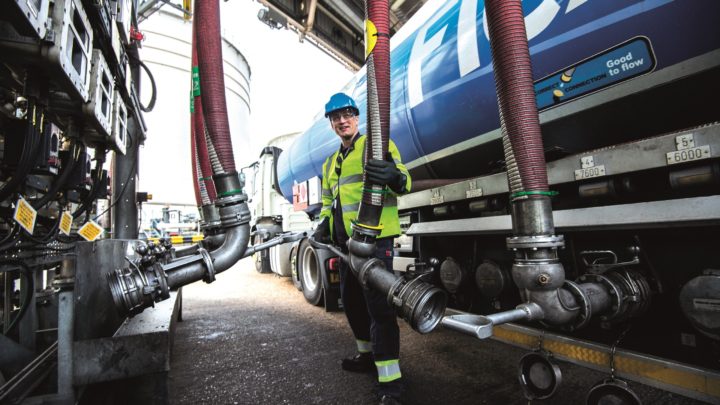 Following the fuel supply disruption experienced in autumn 2021, government has been considering how to reduce the risk of future supply issues. One option currently under review is to allow road fuel tankers to temporarily operate at weights higher than usually permitted during times of disruption to enable more fuel to be transported.
Addressing supply chain issues
This latest proposal follows the government's 33 actions already taken to tackle the HGV driver shortage – the main cause of the autumn 2021 disruption – and to protect the supply chain. This included:
•            making 11,000 HGV driver training places available through Skills Bootcamps
•            injecting a major and sustained boost to the number of HGV driver tests available
•            investing £52.5 million in improvements in roadside facilities and lorry parking
As a result, new HGV drivers are taking and passing their driving test in record numbers. Between March 2022 and May 2022, the Driver and Vehicle Standards Agency (DVSA) carried out 29,384 HGV tests – 54% more than the corresponding period in 2019 before the pandemic.
Despite the progress made in addressing driver shortages, there are several other scenarios with the potential to disrupt fuel supply, such as disruption to supply at refineries or terminals, malicious infrastructure damage, unexpected demand surges or global supply disruptions and the government already has a variety of tools to address supply issues as set out in the National Emergency Plan for Fuel (NEP-F).
This consultation is seeking views on an additional tool to help government respond to potential or actual fuel supply threats.
Most fuel tankers operate with spare tank capacity due to the existing 44 tonne weight limit. The potential to allow tankers to operate to their full design train weight could increase the efficiency of the fuel supply chain by approximately 6%.
The measure would enable more fuel to be carried using the same vehicles, helping to safeguard a strong fuel supply chain as the government continues to grow the economy.
Roads Minister Richard Holden said: "Thanks to the government's bold measures to support the sector, our country has now an even stronger haulage supply chain.
"We will continue to work with and listen to the sector to ensure our forecourts are always well stocked and motorists can fill up with confidence."
Safety first
Safety will be at the heart of the consultation, and any increase in fuel capacity would apply only to fuel tankers equipped with appropriate safety features, such as vehicle stability functionality and advanced emergency braking systems.
Routes to be used by these heavier tankers would have to be agreed in advance to ensure the road infrastructure can accommodate the fuel tankers operating at full capacity. An assessment of the proposals by National Highways indicates that the increase in safety risks would be extremely small and any risk of infrastructure damage would be effectively managed.
Click here to have your say on increasing the weight limit for fuel tankers
Use the link above to respond to the consultation which closes at 11:45pm on 17 May 2023