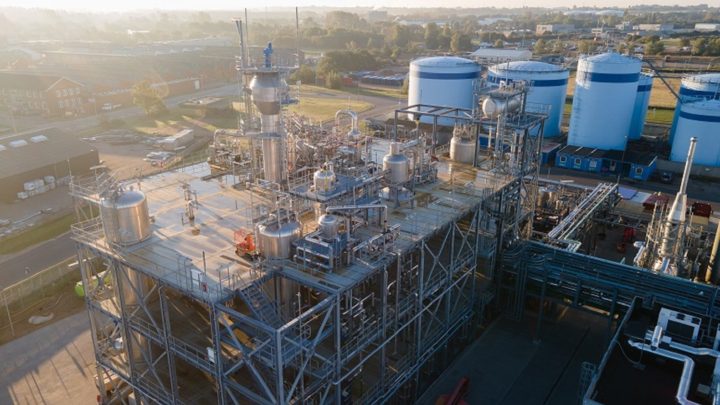 Through servicing customers' vehicles at their 50+ sites nationwide, Jardine generates significant volumes of used lubricating oil which is now sent through a re-refinery process supported by oil recovery specialists, Slicker Recycling. This process transforms the oil back into a high-quality base oil product which is used as a key component for new lubricating products.
Vital carbon reduction
Of the 700,000 litres of used oil Jardine sends to be recycled each year, approximately 60% is processed into high-quality base oil, with the remaining material re-used for new purposes. By recycling the used oil into new base oil products, this preserves valuable resources and will save over 340,000 kg of CO2 each year, which is 37% more carbon efficient, compared to Processed Fuel Oil (PFO) production, a commonly used solution within the UK automotive retail sector.
As part of the JMG contract, Veolia will also continue to implement wide-ranging carbon-efficient recycling routes for all other waste streams including dry mixed recycling, cardboard, metal and hazardous materials, and general waste.
As recycling of materials from waste streams has a lower carbon footprint than using virgin materials this new initiative will continue to significantly lower carbon emissions. By accurately monitoring the performance of the recycling processes, using the Veolia customer hub, Jardine can also access the real time data on all their waste streams giving greater traceability, minimising the carbon footprint and impact on the environment.
Effective solution
David Muir, finance director at Jardine Motors Group commented: "We are proud of the steps we are taking to combat climate change in our industry. Through our ongoing relationship with Veolia and Slicker Recycling, we have found a simple but effective way to manage our carbon output and minimise our environmental impact by now recycling 100% of our waste oil back to base oil."
Keith McGurk, managing director – Commercial & Fleet, from Veolia added: " Our ambition is to achieve ecological transformation by tackling climate change, resource depletion, pollution, and biodiversity collapse.
"Key to addressing these is effective recycling that significantly reduces carbon emissions. By using existing and new innovative solutions, this contract now highlights the way the automotive industry can accelerate this process and achieve a low carbon future. We look forward to helping Jardine Motors Group advance their sustainability goals".