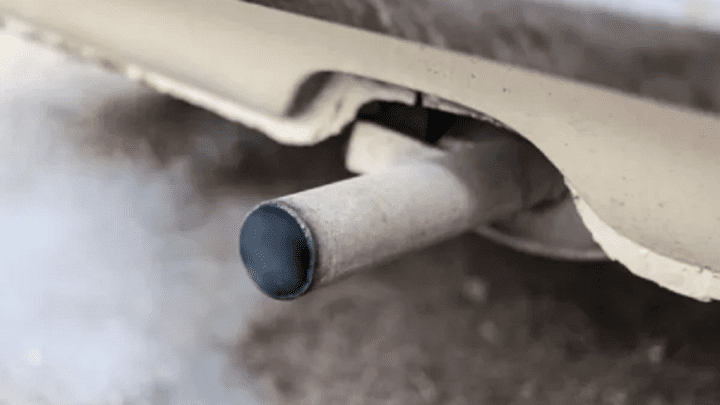 The proposal replaces and simplifies previously separate emission rules for cars and vans (Euro 6) and lorries and buses (Euro VI) with the Euro 7 standard bringing emission limits for all motor vehicles under a single set of rules. The new rules are fuel- and technology-neutral, placing the same limits regardless of whether the vehicle uses petrol, diesel, electric drive-trains or alternative fuels.
Money better spent on zero-emission development
Speaking on the proposal regarding Euro VII standards, Phil Lloyd, Head of Engineering Policy at Logistics UK, comments: "Logistics UK welcomes all progressive technological improvements that benefit health and the environment, but these changes must be sustainable and economically viable.
"Reducing emissions at use would be counter-productive if this resulted in greater quantities of manufacturing needed. For example, if tyre life was reduced due to compound changes, resulting in more tyres being required over the same vehicle life.
"Logistics UK will now look with interest at the proposals and identified benefits. Additionally, Logistics UK is aware of concerns related to the cost implications of developing Euro VII when OEMs are focused on the development of zero emission technologies, resulting in a potentially short life span of Euro VII."
Increased cost. Minimal benefit
Oliver Zipse, President of the European Automobile Manufacturers' Association (ACEA) and CEO of BMW noted: "Unfortunately, the environmental benefit of the Commission's proposal is very limited, whereas it heavily increases the cost of vehicles. It focuses on extreme driving conditions that have hardly any real-life relevance."
The Euro VII proposal is particularly harsh for trucks. It completely neglects the rapidly accelerating shift to zero-emission vehicles, and also ignores the effect of future CO2 targets for heavy-duty vehicles.
"To comply with Euro VII, truck makers will have to move substantial engineering and financial resources from battery and fuel-cell electric vehicles back to the internal combustion engine. This will severely impact our transition to zero-emission vehicles. It is not good for the climate, not good for people's health and not good for the industry," stated Martin Lundstedt, CEO of Volvo Group and Chairperson of ACEA's Commercial Vehicle Board.
"Policy makers should focus on measures that accelerate fleet renewal, prioritising investments in zero-emission vehicles, which will have a far bigger impact on both air quality and reduced CO2 emissions," said Lundstedt.
Brake and tyre emissions included
The European Commission claims that 'the new Euro VII standards will ensure cleaner vehicles on our roads and improved air quality, protecting the health of our citizens and the environment.'
The new proposed standards aim to ensure that cars, vans, lorries and buses are much cleaner, in real driving conditions that better reflect the situation in cities where air pollution problems are largest, and for a much longer period than under current rules.
The proposed standards will be the first worldwide emission standards to move beyond simply regulating tailpipe emissions and set additional limits for emissions from brakes and tyres as well as broadening the range of driving conditions that are covered by the on-road emissions tests, updating and tightening the limits for pollutant emissions as well as setting limits for previously unregulated pollutants such as NOx and lengthening the period of compliance for all vehicles.
The full proposal can be read on the European Commission website.