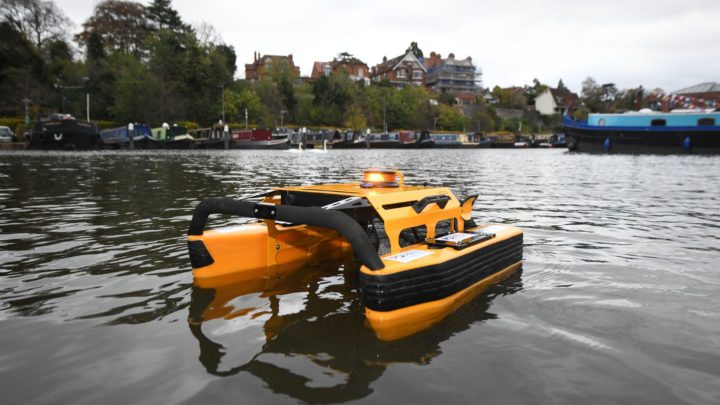 The event, to showcase the Jellyfishbot, a revolutionary piece of technology that can clean microplastics, oil, and other waste from water quickly and safely, was organised by P&D Marine Services. The company is the UK's exclusive distributor of the leading tech that not only works quickly and effectively to clean-up debris but is also operated via remote control meaning that Jellyfishbot can operate without causing unnecessary risk to workers and wildlife.

Raising awareness
The team at P&D Marine Services worked in partnership with local councillors, local schools, Canal River Trust, and the Mayor of Worcester to raise awareness of the problem of river pollution, and the innovative, risk-free ways that it can be tackled and get it to the top of the agenda for public councils and businesses alike.
The clean-up event also saw pupils from Perry Wood Primary & Nursery School design posters about river pollution for the national campaign. The posters were placed into plastic bottles and released into the basin at Diglis Marina, where they were then recollected. After collection, the Mayor of Worcester, Councillor Adrian Gregson, chose one of the posters to promote the campaign.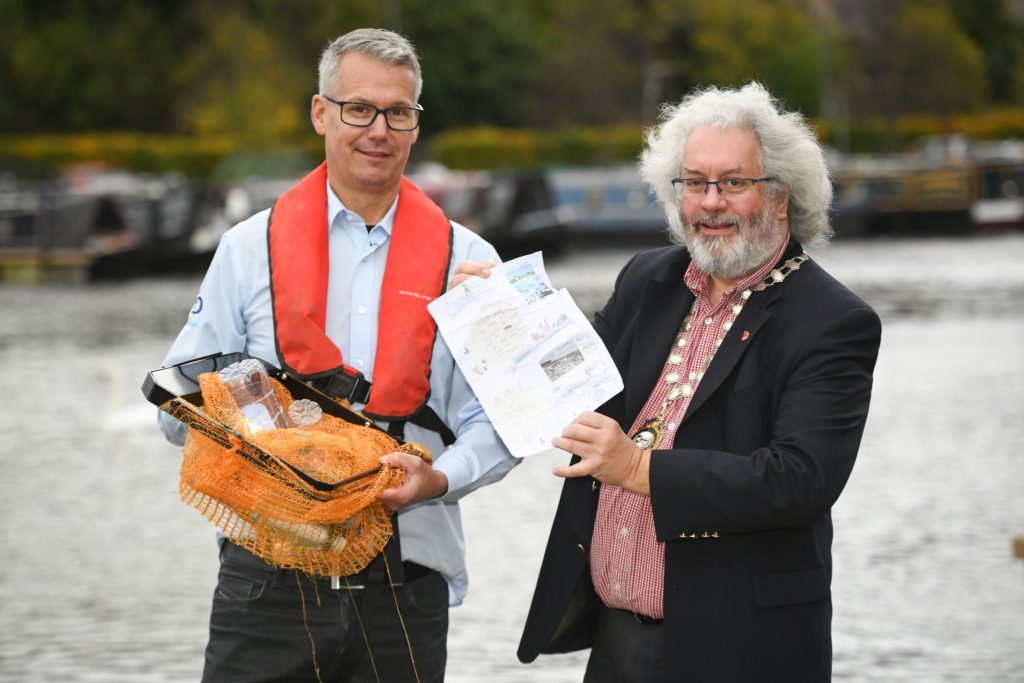 A compact, efficient, green and silent solution
Speaking from the event, Simon Nadin, managing director for P&D Marine Services was keen to share his enthusiasm for Jellyfishbot: "It's really encouraging to see interest around the new technology. It offers a huge amount of applications for any sector working on or around waterways, even down to its ability to conduct bathymetric surveys, which are crucial for any cleaning or surveying work.
"From household litter to oil spills, Jellyfishbot is the perfect device for looking after our waterways and safeguarding our environment for generations to come."
Compact in size, the remote-controlled waste collector can easily access hard-to-reach, shallow areas. The unit is powered by LiFePO4 batteries, making it emission-free, and uses an innovative collection system making hydrocarbons and other floating waste easy to extract.