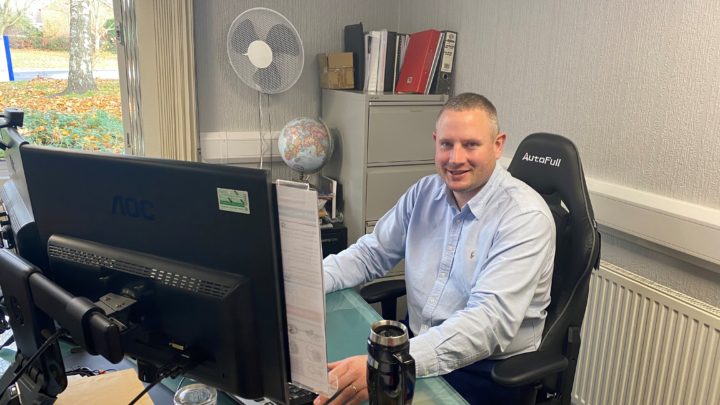 MY ALARM GOES OFF AT…
1am…3am…5am – usually to the sound of one of my four children!
THE FIRST THING I DO IS…
Look in on all the children, at this time they are all hopefully still asleep. Then I check a few early morning emails and keep a check on exchange rates as the CTS Group is heavily involved in imports.
I PREPARE FOR THE DAY AHEAD BY…
Focusing on getting everything ready in the house for the children before I head to the office…to hopefully take the pressure off my wife Gemma before the mad school rush. If any of the kids are up really early, then I will attempt to get them ready.
I CAN'T LEAVE THE HOUSE WITHOUT…
A bottle of Actimel, and a daily bottle of Lucozade…The latter I will not be mentioning at my next group medical!
MY TYPICAL DAY
I arrive at the Sutton Coldfield CTS offices, have a walk around, and talk with various colleagues. I have a group role; this will mean interacting with both Derby and Newark offices where our group companies Castle Pumps and Whisper Pumps are located.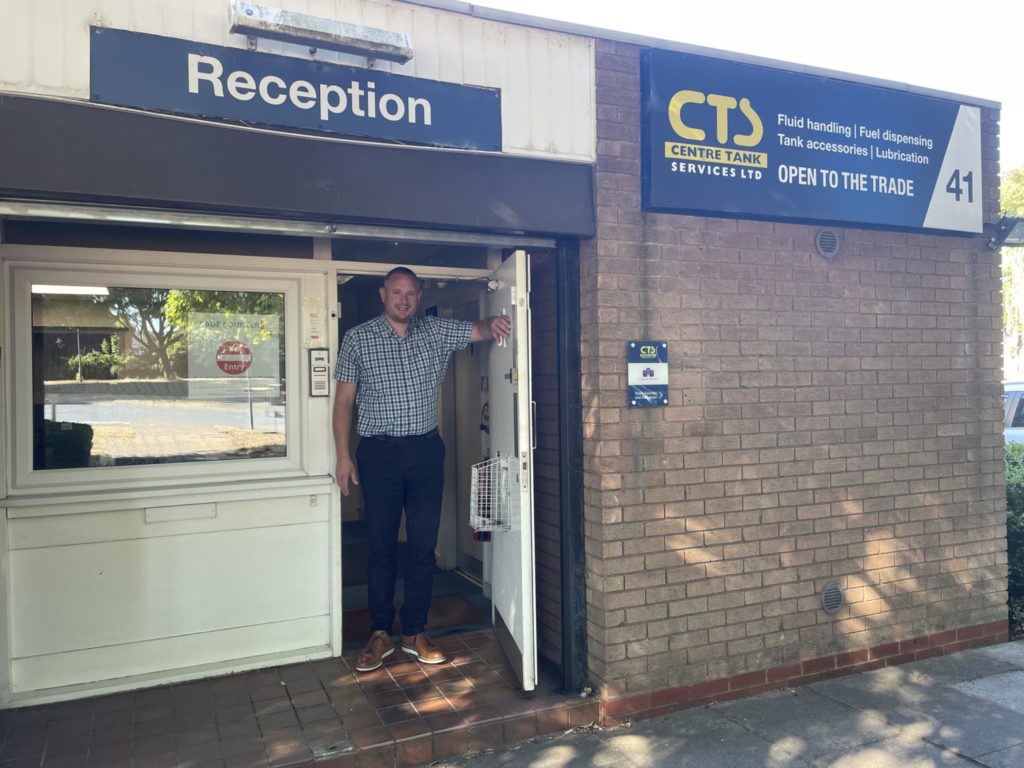 I visit these regularly so if it falls on one of those days I tend to work from those offices. I have a range of daily tasks which cover the whole of the CTS Group of companies.
MY MOST MEMORABLE WORK MOMENT…
I think from a personal point of view my most memorable moment was being promoted to managing director of CTS in 2012 and when I threaded my first tank sight gauge while working in the warehouse back in our old premises in 1998.
Other memorable work moments include seeing colleagues who I have worked alongside for many years hitting big work milestones of 20 years and up. The list could go on and on though!
THE WORST PART OF MY JOB…
Is letting customers down, I would like to say this never happens, but we all know that there are occasions this cannot be helped.
There are so many factors that can sometimes go against you such as delayed shipments or stock availability. Shipment issues happened during the initial stages of Brexit and more recently with worldwide material availability.
It may be that some of these are out of our control, but we have to take responsibility of these situations as a customer has made a buying decision to trust us with their order requirements.
THE BEST PART OF MY JOB…
In one word PEOPLE. I really enjoy interacting with my colleagues throughout the CTS Group, also interactions with customers and suppliers.
Having a happy customer from an experience provided by a colleague is great to see, it is a win-win situation.
I RELAX AFTER WORK BY…
Relaxing after work is not something I am used to at present. Having three girls and a boy means most nights I am either 'Dad's Dance Run Taxi Service' or collecting from football or tennis training. I suppose the only relaxing time is the journey to collect them in the car. Having a young daughter at home makes relaxing more difficult. I would not change it for the world though.
MY FAVOURITE MEAL IS…
Lunch at present is my favourite meal, it is the least rushed meal of the day. My wife prepares me a mixed salad of some type which I have at work. I can switch off for half an hour.
My current favourite evening meal is Shepherd's Pie… (It is really fish pie, but that cannot be cooked in our household as my wife cannot stand the smell of fish!)
ON MY BEDSIDE TABLE IS…
Nothing exciting here! My mobile phone, occasionally a random dummy of my daughter's, the TV remote and, normally, a glass of orange squash.
THE LAST THING I DO EACH DAY IS…
Once all the children are in bed asleep, my wife and I will try and get half an hour together, catch up on a film or series and that is pretty much it before we look in on the kids and go to bed ourselves.
I'M NORMALLY IN BED BY…
Anytime between 22:00-23:00 is normal.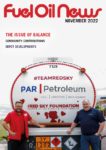 This article originally appeared in the November 2022 issue of Fuel Oil News magazine.
View the magazine