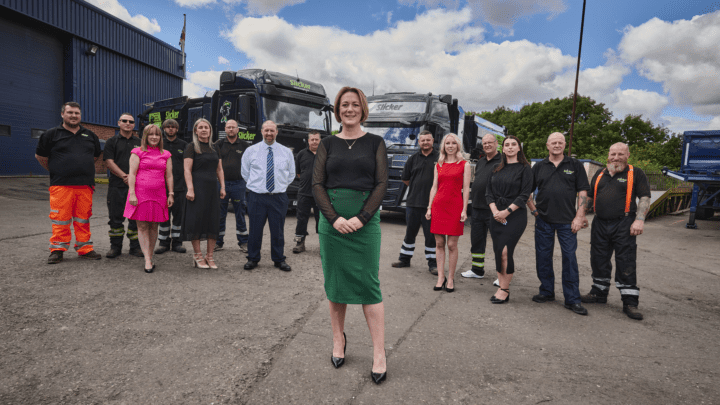 Slicker Recycling, which specialises in the collection and recycling of lubricating oils previously used in motor vehicles and machinery, has revealed a variety of promotions and appointments within its 18-strong interceptor team.
Commercial manager Leanne Tillson, who has been with the company for 13 years, sees her role expanding and will now lead the team's sales and administrative functions.
On the operations side, Lennie Hamilton has been appointed as operations manager. With over 20 years' experience in the industry, he will lead a variety of operational and innovation projects, recruitment, training and driver development across all of Slicker's sites in the UK.
Meanwhile, Noemi Kedves is promoted to the role of interceptor planner and Nicola Stocks takes up the role of interceptor customer advisor. Emily Knight has also been recruited into a sales administration role and four drivers have also joined the team.
Supporting fulfilment of environmental obligations
Laura Carter, joint managing director of Slicker Recycling said: "We have an exceptional team here and our ambition is to grow our current and future customer base in a range of industries. It is also vital that we continue listen to our customers so we can constantly improve our offering, our approach and our service on the interceptor and drainage side.
"I am looking forward to overseeing our growing interceptor team which is made up of experts from vastly different backgrounds which really helps set us apart as we work to ensure customers are constantly aware and acting on their environmental obligations, including the cleaning and maintenance of interceptors.
"With a huge range of talent and skill sets we are well positioned to underline our strong reputation ever further in the months and years ahead."
Slicker's interceptor team offers a nationwide service for the cleaning and maintenance of interceptors and surrounding drainage. Supported by a team of drivers and high-performance vacuum tankers, its engineers service, maintain and repair most types of petrol and oil interceptors in businesses such as petrol forecourts, tool and plant hire businesses and car dealerships.
Slicker Recycling plays a key role in the UK and US lubricating and transformer oil industries by treating used oils – contributing to worldwide efforts in achieving a sustainable circular economy model.