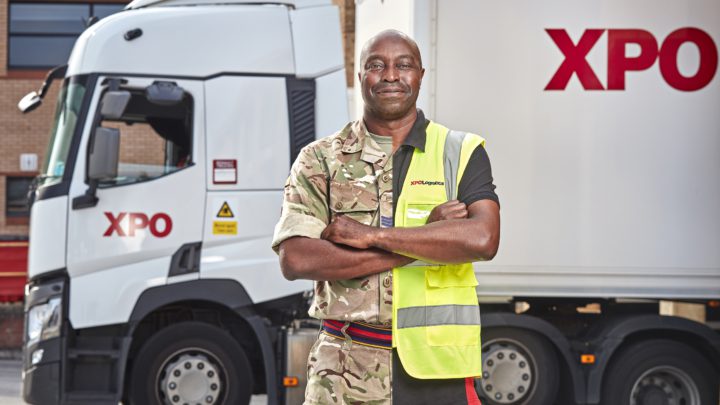 As an official partner of the charity, XPO will help mentor veterans and service leavers who are interested in training for jobs in the truck driving sector. XPO drivers will share their experience with candidates and help them decide what type of role will suit them once they become a qualified truck driver.
Dan Myers, managing director – UK and Ireland, XPO Logistics, said: "Veterans are great team players, they know the power of pulling together to deliver results. Their sense of duty and passion are an inspiration, and we are proud to support this fantastic programme."
An experienced approach
XPO has a long history of helping men and women leaving the armed forces transition to new careers in the transport business. The company has recruiters trained in military culture who connect with veterans through targeted hiring events, customer partnerships and outreach programmes with armed forces organisations.
Veterans into Logistics is a registered charity based in Manchester, with the mission of training ex-military personnel to succeed in meaningful careers in transport and logistics. For more information, visit veteransintologistics.org.uk.