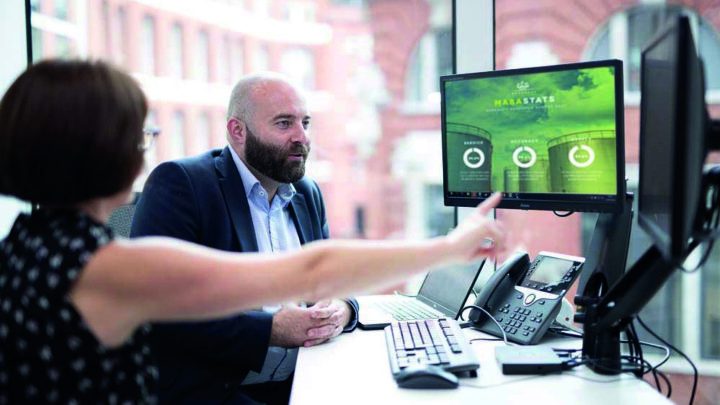 Clare Charlton, inland sales manager at Mabanaft, said: "Despite the continued challenges of 2021, customers are telling us we have provided excellent service and delivered a reliable supply of fuel throughout.
"We have also received helpful suggestions on ways to improve certain aspects of our service and will be using this feedback to inform future developments. It was interesting to learn that customers want to know more about fuel delivery services (we are contacting interested parties to see how we might meet their needs) and gain insight into customer interest in new fuels.
"Requests for Mabanaft to have a presence in additional locations will also be taken into account. We'd like to thank everyone who took part for their valuable input and look forward to working with you all over the coming years."
Here are the headlines from the 2021 survey:
Getting the priorities right
Mabanaft once again performed very well in customer priority areas.
Delivering great customer service
94.6% of customers rated the service they received this year as excellent or good, with those rating customer service as excellent up by 13%.
Reliability and continuity of supply
This year 89.2% of those surveyed rated Mabanaft's supply reliability as excellent or good. Mabanaft has been able to keep pace with demand.
Accuracy of invoicing
Mabanaft is delighted that 94.6% of customers rated their invoice accuracy as excellent or good, an increase of 2%.
Competitive pricing
Online pricing on Mabalive continues to prove its worth, with live prices available to view online between 8am and 5.30pm, ensuring transparency.
On the mark with online
Customers praised Mabalive highly, especially for enabling users to "see pricing at a glance and place orders quickly and easily" as well as offering "instant access to the market and its changing position".
Last year's survey results can be compared here.
Detailed analysis of the survey results will appear in the December Issue of Fuel Oil News magazine – to subscribe visit here.