The Fuellers are very excited to be currently planning the second Earl of Wessex Conference, to be held on 15th November 2021, at the prestigious Royal College of Physicians, Regent's Park.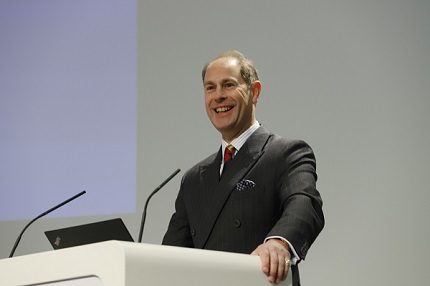 Carrie Marsh, Master Elect of the Worshipful Company of Fuellers commented: "Our first conference, held in November 2019, provided an entertaining and informative day, and was very well received.  It was one of the highlights of the year for the Fuellers and a great way for Fuellers to interact with both the wider industry and our charity partners. We are hoping to do even better this time around."
The conference immediately follows the conclusion of COP26 and once again focuses on the theme of 'Future Energy'. There will be an excellent group of very senior, knowledgeable speakers addressing the most important issues influencing the journey to a sustainable future; including the achievements and failures of the last two years, personal feedback from COP26, a look at what incentives are required in order to achieve net zero, in depth reviews of energy storage, some new energy technologies on the horizon, and finally, a senior economist's view of the energy future.
Carrie continued: "In the middle of all of this, and reflecting our commitment to education, we are planning on holding the final of our competition offering prizes to young energy professionals and academics for the best new energy ideas."
Keep an eye out for details of the 2021 conference or register your interest by contacting the Fuellers via the website at www.fuellers.co.uk