The Government has officially confirmed that the ban on sales of new petrol and diesel cars has been moved forward to 2030, while also announcing a new £20m funding pot for electric vehicle (EV) innovation.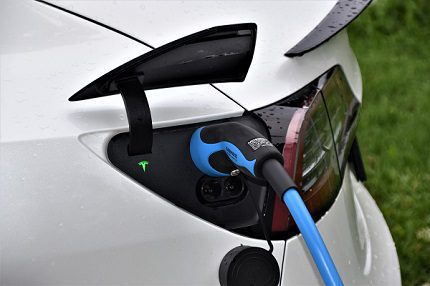 Transport is the UK's largest emitting sector, accounting for more than 30% of national carbon emissions. While this does include aviation, road vehicles account for around 19% of all UK emissions.
Orginally expected in 2040, Boris Johnson moved the timeline for the ban on petrol and diesel cars to 2035, which is the date cited by the CCC in its initial recommendations framework on legislating for net-zero by mid-century. With the ban confirmed, the Government wasted little time in incentivising the market to promote EV innovations.
The Government's £20m fund will assist research and development competition for EV technology innovations. Funding could potentially support zero-emissions emergency vehicles, charging infrastructure and battery recycling. This builds upon the £1.3bn EV charging infrastructure commitment unveiled last year.  Reports suggest that the UK needs to install five times as many EV charging points to meet its net-zero target.
Grant Shapps, transport secretary said: "Investing in innovation is crucial in decarbonising transport, which is why I'm delighted to see creative zero-emission projects across the UK come to life.
"The funding announced today will help harness some of the brightest talent in the UK tech industry, encouraging businesses to become global leaders in EV innovation, creating jobs and accelerating us towards our net-zero ambitions."
The National Grid's transport decarbonisation director, Graeme Cooper, said: "Banning the sale of new ICE cars from 2030 will cut carbon emissions and reduce air pollution. We're pleased the Government has recognised how critical it is to accelerate the roll-out of the underlying infrastructure to facilitate to high power charging to enable the transition to EVs.
"We are confident that a faster transition is possible and the transmission network is suitably robust to cope with the likely uptake in EVs. If everyone in the UK switched to EVs overnight and used smart charging, we think peak demand would only increase by around 10%, which is still below historic peak demand."