FTA, the business organisation representing the logistics sector, has learned this month that the long-awaited LGD Driver Apprenticeship Standard for Cat C+E licences, is to be published this summer.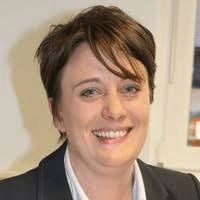 As Mags Simpson, policy manager at FTA, explains, the standard cannot come quickly enough for an industry which has been plagued with skills shortages in recent years; "The news that the C+E apprenticeship standard has finally been approved for roll out is great news for our sector," she says.
"It is testament to the hard work of the Apprenticeships Trailblazer group, co-chaired by Jim French and Gary Austin, which we have been in constant contact with.  This new standard will give operators from across logistics the opportunity to draw down from the Apprenticeship Levy fund and start to develop the logistics stars of tomorrow – an opportunity previously denied to the industry due to the lack of appropriate standards against which to train staff.
"To date, the logistics sector has paid over £410 million into the Apprenticeship Levy pot, but only 10% of these funds have so far been drawn down, due, to a large extent, to the fact that no appropriate standard was available for businesses to utilise.  Now that the sector has an apprenticeship standard relevant to its recruitment needs, we will be able to train candidates towards achieving a full LGV licence, and this in turn will ensure that those individuals will not be prohibited in the type of work they go on to do across the industry."
In further good news for the sector, Ms Simpson has reasserted FTA's commitment to ensuring that further apprenticeship standards are developed and accepted for other employment opportunities.
"We continue to work with the Trailblazer group to ensure that the sector will have access to the skilled workforce it needs moving forwards.  Our next priority is to gain accreditation for the Urban Delivery standard, as well as progressing the Transport and Warehouse Supervisor L3 apprenticeship, which is already under way.  We all know how much variety and enjoyment can be gained from a role in logistics and we look forward as an industry to welcoming the skilled workforce of tomorrow once these standards are approved."