As a fifth-generation family business that has been operating in East Yorkshire for more than 140 years, J.R. Rix & Sons has always believed in supporting the local community.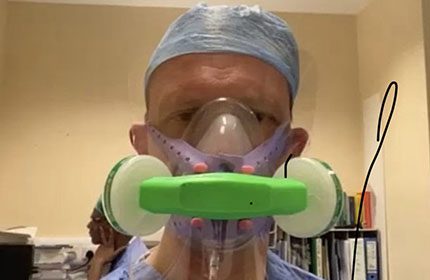 That's why during the coronavirus outbreak, the company has gone out of its way to provide help and resources to local businesses and organisations hit by the pandemic, and those fighting to contain it.
In one such move, J.R. Rix & Sons donated £10,000 to entrepreneur Alex Youden who designed a face mask and respirator that protects frontline medical staff against COVID-19.
Alex makes the masks on this 3D printer and the donation enabled him to buy raw materials. J.R. Rix & Sons also provided furloughed volunteers to help distribute the PPE.
The family business has also dug deep within its own stores to donate products to help protect people and to carry on with daily life.
Rix-owned businesses Rix Petroleum, Victory Leisure Homes and Jordans Cars donated spare PPE to frontline workers at Hull City Council, and the business gave a number of used laptops to underprivileged children at a primary school, enabling them to continue their education at home.
Victory Leisure Homes, the group's holiday home and lodge manufacturing business, is also making an isolation unit for a local care home, so elderly residents can receive visits from family members.
Rory Clarke, managing director of J.R. Rix & Sons, said everyone had to pull together during the crisis and the company was delighted to do what it could.
He said: "We've said from the start of the outbreak that it is the duty of everyone who can help to do so.
"As a fifth-generation family company with deep ties to our local community, we've tried to do that in as many was as we can."