Last week's government announcement with respect to an earlier ban on the internal combustion engine met with a variety of responses. Whilst the majority support the government's ambition to decarbonise, many concerns were raised.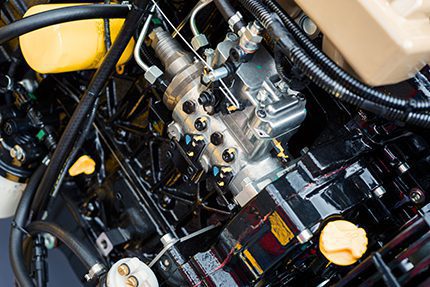 UKPIA
"The government's plans to bring forward an end to the sale of internal combustion engine (ICE) vehicles from 2040 to 2035 threatens the opportunity to pursue a low-carbon strategy in the UK that embraces all technologies," said Stephen Marcos Jones, director-general of UKPIA
"The UK government risks the progress we have made in reducing our emissions by 'picking winners', instead of allowing for consumer choice and technological development – including low-carbon liquid fuels in ICE and hybrid vehicles – to lead the way in decarbonising our society."
The Institution of Mechanical Engineers felt it was imperative to reinforce its findings on Accelerating Road Transport Decarbonisation which was published on 28th January 2020.
"In our report, we demonstrate that all forms of propulsion technology, including renewable fuels, electricity and hydrogen could have a substantial impact on GHG emissions," said Steve Sapsford, chair of the Institution of Mechanical Engineer's powertrain systems and fuels group.
"By insisting that there is only one solution, this government announcement side lines a significant complementary opportunity to reduce GHG emission associated with road transport.
"There is not a 'one-size-fits all' solution. We are running the risk of assuming that all a vehicle's GHG emissions are emitted at point of use. Whilst that might be where legislation has its current focus, we need to take a more holistic approach including the GHGs associated with vehicle production, use and disposal/recycling.  Such life-cycle analysis is a technique for quantifying the environmental and human health impacts of a product over its life span and can often be referred to as "cradle-to-grave analysis."
The Petrol Retailers Association
PRA chairman Brian Madderson warned that 'the Government has no basis for achieving such an ambitious target, and that focusing so heavily on EVs could mean better long-term solutions were overlooked'.
Achieving the new target would not be possible without significant investment into petrol forecourts to provide retrofitted charging infrastructure, which the government has yet to address. He added that the policy change was largely uncosted, and over reliant on driveway charging points which many drivers will not be able to access.
He warned the government was again ignoring the potential for hydrogen powered vehicles, which can be refuelled quicker than battery electric vehicles (BEV), have assured longer mileage range and can be more easily catered for within existing infrastructure at petrol filling stations. He urged the government to be technology neutral to avoid leading consumers down the wrong track, in the way it did with diesel vehicles.
FairFuelUK
"Nobody objects to clean engines," said Howard Cox, founder of the FairFuelUK campaign.
"No-one argues against improved efficiency which cuts emissions, but there are fairer and better ways to lower emissions. There is no need for cliff edge targets banning hard pressed motorists' prized possessions. Emissions are falling because vehicle technology is improving; cleaner fuel technology will evolve organically without the government's new extinction threat to the internal combustion engine."
Motoring journalist, Quentin Wilson
"The UK, which is woefully underprepared for vehicle electrification, is broadly ignoring marine, aviation, industrial and domestic combustion, and needs to really incentivise consumers and industry to change their behaviours. The UK needs a consistent and well-crafted national air quality strategy that's supported by world-class scientific research."
PriceWaterhouseCoopersUK
"Our own research on electric vehicles has underlined that widespread EV adoption is contingent on ensuring the appropriate charging infrastructure is in place for all users – this is a vital piece of the net zero journey," said   Steve Jennings, PwC's UK head of energy, utilities & resources,
"We believe the electrification of fleets, from company cars to field service vans, will also be a critical catalyst in transforming the transport sector. This a theme we shall be exploring in a forthcoming report."
Freight Transport Association (FTA)
Looking at the van market in particular, Christopher Snelling, head of UK policy at the Freight Transport Association (FTA) said:
"The 2035 target is very ambitious unless the government takes urgent action to solve the challenges around power supply and the availability of electric vehicles. Our Electric Vehicle Report shows that operators want to switch to electric – but we need to see urgent action from government to ensure the right infrastructure is in place and the market is ready.  FTA is calling on the government to share its strategy on how it plans to power the UK's fleet of millions of vans. Until the issue of power supply is resolved, it is very unlikely – in the view of FTA – that 100% of new vans bought after 2035 will be electrically powered."