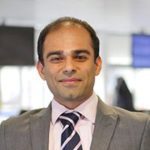 "We are applying the same approach to marine fuel as we do for our road fuel supply – to earn customer loyalty by supplying high quality fuel, safely and reliably," explained Varun Chhabria, group head of marine fuels at Greenergy.

"Our marine fuel sales are growing strongly and, we expect to extend our supply footprint further in the coming months, making our marine fuel available to customers in new regions."

The addition of Tyne further expands Greenergy's national coverage with marine fuels also supplied from Navigator Thames (south east of England), Eastham (north east of England), Grangemouth (Scotland), Cardiff (Wales) and Dublin and Foynes (Ireland).

Greenergy's facilities at Tyne allow for supply both by road and pipeline directly into ships at a rate up to 250cbm/hour.