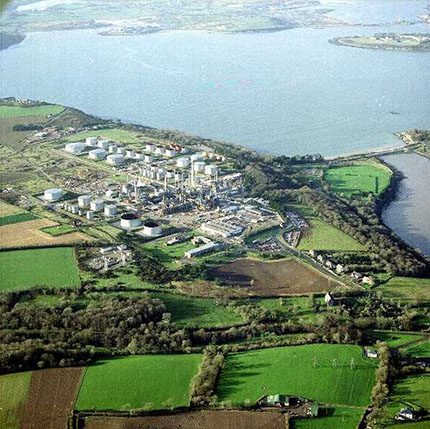 In a multimillion-euro deal, Canadian Irving Oil, which owns the Whitegate refinery in Cork, has acquired Top Oil (formerly Tedcastles Oil Products), the brand owned by the Dublin-based Tedcastle Group.
Approval is now being sought from the Competition and Consumer Protection Commission.
"This is a very significant day for the extended family and our business in Ireland," said Tedcastle Holdings deputy chairman Raymond Reihill.
Top Oil, which has a 200-year trading history and sells over a billion litres of fuel every year to commercial and residential customers, also operates from 20 fuel depots, owns a terminal at Dublin Port and has over 200 service stations.  Parent company Tedcastle Holdings had a €1.1 billion turnover in 2017 and employs over 400 people.
Gerard Boylan, CEO, Top Oil said: "We are looking forward to joining Irving Oil and continuing to grow and develop our business under its umbrella. We share a common commitment to our employees, customers and the wider community."
Irving Oil has stated that the Top Oil brand will be retained and there will be no job losses.
"We're excited about this opportunity to grow our business in Ireland and work with the Top Oil team," said Ian Whitcomb, president of Irving Oil.
"We have worked hard to build strong customer relationships and establish meaningful community partnerships in Ireland and are delighted to continue to grow our business in this area. It's a natural fit for us."