Mabanaft's 2017 customer survey has just been completed and yet again the company is delighted with the results. They said that survey was well received and feedback has been both very positive and enlightening.
---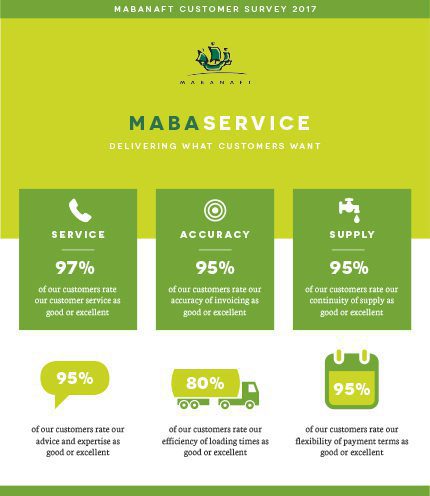 ---
Marketing manager Martin Cook said: "We really do care about what our customers think of our performance and our survey provides valuable insight and helps ensure that high standards of service are being met and maintained.
"Our customer service was rated at an all-time high with 97.4% of customers rating it as 'good to excellent'; 97.4% also said that their requests are responded to effectively and efficiently while 100% said that they find staff friendly and helpful.
"In a market that is over supplied, due to efficiencies in combustion engines and a growing dependence on renewable energy sources, it is imperative that we differentiate ourselves from our competitors. We have again out-performed previous ratings and, importantly, scores remain consistently high for all of the things that customers value most."
Full details of the results reported in the September edition of Fuel Oil News. Read full story here https://www.mabalive.co.uk/news/august-2017/this-is-mabaservice-results-of-2017-survey
Or view Highlights https://www.mabalive.co.uk/Mabalive/media/Images/Survey-Infographic-2017-V2.pdf