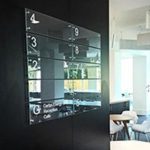 "Our current offices have served us well but they're now outdated and unable to keep pace with our own expansion," said retail director Ramsay MacDonald.
"The Switch comprises a spacious, state of the art suite of offices, much more in keeping with a dynamic, market leading business. It also emphasises our commitment to customer service by investing in in-house back office functions at a time when many of our competitors have taken theirs overseas. Our employees are excited by the move and the improved transport infrastructure that Slough offers including its proximity to Heathrow Airport. We look forward to putting our own stamp on the new facility in due course."
The move coincides with the 'Slough Is Changing' regeneration initiative, which promises to invest £450million into the area. Crossrail will link with Slough in 2019 to further boost an already impressive transport network by road, rail, bus and air.