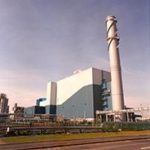 The acquisition complements the current £300 million infrastructure project at the site to import and store ethane, an essential raw material for the petrochemical plant.

Following a butane gas leak at the INEOS plant at Grangemouth at the end of September, the Unite union has called for the company to work with the union's safety representatives to help prevent future incidents.

INEOS confirmed that a leak of butane gas had been detected but stressed that the incident had been quickly and safely contained. As a precaution, police closed a local road and schools were told to keep children indoors with windows closed.

"Grangemouth is Scotland's premier industrial site so it is vital that the workforce, the local community and the contractors can have every confidence that it is being run with maximum emphasis on safety," said Pat Rafferty, Scottish secretary of Unite.