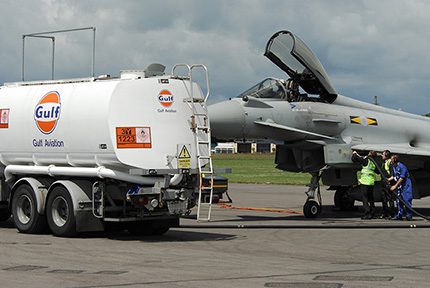 Gulf Aviation has added private jet and helicopter provider, Fresh Air, to its portfolio of aviation contracts.
Gulf – the aviation brand of national fuel and lubricant supplier Certas Energy – will offer refuelling support to Fresh Air which specialises in providing helicopter and jet charter services at a variety of high profile festivals, sports tournaments and corporate events.
Gulf Aviation, which has been supplying the UK aviation market for more than five years, is headed up by Alex Murphy. Commenting on the contract win, he said: "Since Gulf Aviation's inception in 2009, the company has been servicing smaller private and business airfields and flying clubs, as well as regional airports and supplying fuel direct to airlines.
"This latest contract with Fresh Air is a significant win for us, extending our work with specialist aviation services and enabling us to showcase the benefits of working with a supplier with extensive experience of the aviation industry."