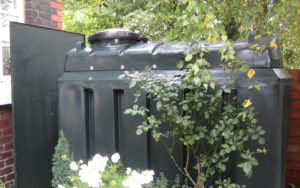 Heating oil consumers across the UK are being urged to change their energy habits and order heating oil early before the winter weather arrives.
The FPS (Federation of Petroleum Suppliers) has joined forces with the government and consumer bodies ACRE (Action with Communities in Rural England), Citizens Advice Bureau and Consumer Futures, to launch its "buy oil early" campaign – a move which has the support of energy minister, Matt Hancock, who commented: "The nights are drawing in and winter is just around the corner, so we are encouraging people to stock up on oil sooner not later.
"It's better to order early when demand is low and prices are low and to make sure no household is caught out, especially in remote and rural areas where roads can be disrupted and delivery times only increase as the weather gets worse."
Chief executive of the FPS, Mark Askew, comments: "We have launched a 'buy oil early' campaign now in association with the government and consumer agencies and we hope people will heed our combined advice. We are urging people not to leave it to the last minute when the bad weather has taken hold and tanker drivers struggle to get through on roads covered in snow or ice. In addition, compared to how much it cost the 1.5 million off-grid energy users to heat their homes using oil last year, it's now a lot cheaper – which is obviously great news for households who use oil."
The FPS is advising customers to set up a regularly monthly payment with their local oil supplier in order to offset higher bills during the winter months.
"In an economic climate where energy prices are in the news daily, we are trying to educate consumers on ordering early and therefore pay less and manage their fuel budget better throughout the year," adds Mark Askew.
The FPS has also posted a list of money-saving tips and advice on managing energy needs on their website www.oilsave.org.uk