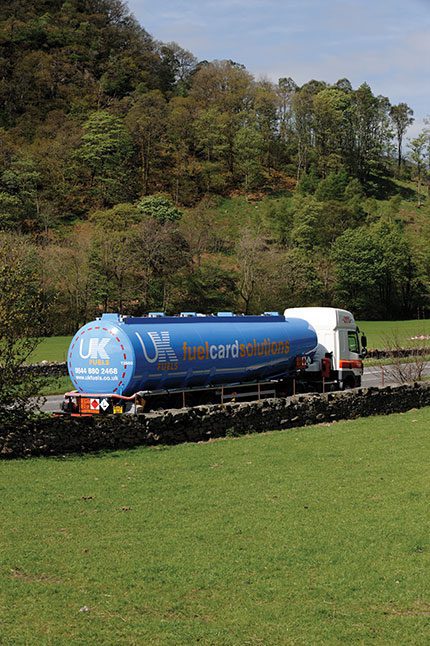 UK Fuels has relaunched its Fleetone fuel card following the signing of a new deal with JET.
Under the new deal Fleetone has been adopted as the national fuel card offering for JET's UK network of 300 plus dealers. Fleetone fuel card holders will also benefit from access to UK Fuels specialist fleet card services, including its Velocity online management tool and its e-route journey planner
Velocity is offered as standard to UK Fuels customers and provides fleet managers with complete control of fuel spend with the ability to monitor the fuel usage of individual drivers as well as the entire fleet. Online reporting removes the need for drivers to retain all fuel receipts whilst the e-Route journey planner software can deliver long-term cost savings by helping drivers find convenient refuelling stations and therefore avoid route deviation.
"Whether for a fleet of one or 100, the Fleetone fuel card is the ideal way to track fuel spend and take steps to reduce it," explained Tony Garner, UK Fuels director. "With its extensive nationwide acceptance, the time and fuel often wasted by drivers searching for a suitable filling station is significantly reduced.
"This is critical when you consider the UK has the third highest diesel prices in Europe. At UK Fuels we aim to make fleet management as simple as possible, which is why we provide a flexible solution where our customers aren't tied into a contract. It's also why we conveniently collect payment by direct debit and send invoices by email.
"Our fuel cards can be tailored to a specific vehicle, fleet number and driver, with restrictions placed on what can be purchased on the card. This reduces company driver fraud as well as helping to prevent theft when a fuel card is stolen. "
The card is already accepted at over 2,700 multi-branded fuel stations nationwide, including Texaco, JET, Morrisons and Tesco.