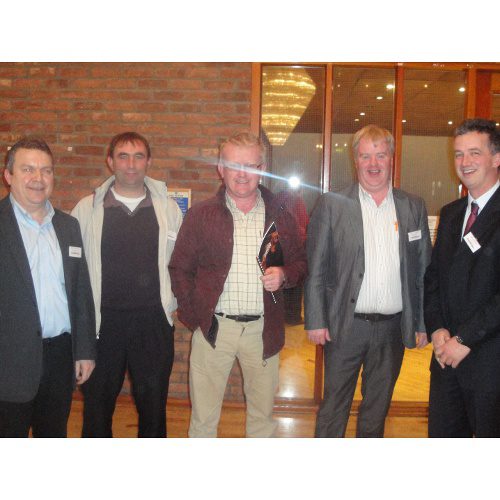 Poor image, supply, prices, variable fuel quality, gas oil changes, legislation and the future of the oil heating market were lesser concerns to attendees, with no-one expressing worries about sharing information online or the threat from renewable energy.

Attendees reported the Distributor Debate to have been a really useful event with some good information provided by the five industry speakers – Mark Askew, Federation of Petroleum Suppliers, Angus Fraser, BP, David Kingsman, Fuelsoft, Julia Mansfield, Fuel Additive Science Technologies and David Blevings, Northern Ireland Oil Federation.

"I felt the mix of speakers was interesting," wrote John Switzer of J Switzer Associates. "The FAST and BP presentations in particular provided a great insight into the technical and distribution side of the industry, which are both often overlooked."

Paul Hackett, business development manager – Direct for DCC Oil Ireland, who attended the second half said: "The content of the meeting was good although I think the distributors from ROI might have wanted more reference to their issues, etc. I enjoyed the questions and the interchanges between Donall O'Connor, Sam Chambers and David Blevings."

A report on the Distributor Debate appears in the April issue of Fuel Oil News.

________________________________________________________________

Perhaps your concerns about and hopes for the fuel oil distribution industry in Ireland differ……

If you're visiting FPS Expo next month, the Fuel Oil News team hopes you will call at stand C40 to share both your concerns and your hopes about the industry's future.

We also look forward very much to seeing you at future Fuel Oil News events in Ireland.