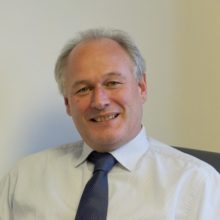 The team at Lateu Logistics has over 40 years combined experience within the transport industry. The company, which was established to fill a gap in the energy/chemical sector for experienced consultancy across the total supply chain logistics, has recently refined its online presence to better showcases its skills.

"In a very volatile world where austerity is the key word, people are changing their perceptions on spending and value," said Chris. "With businesses needing to evaluate their modus operandi, Lateu Logistics can help them decide the way forward from an impartial and knowledgeable base, taking a holistic view of their supply chain and business development needs of the future."

"We can also enhance our offering to clients with outsourced support services including planning, customer services, logistics management and sub-contractor selection which the client can no longer undertake internally due to cost, skill or corporate policies." www.lateulogistics.com

To return to the newsletter click here.