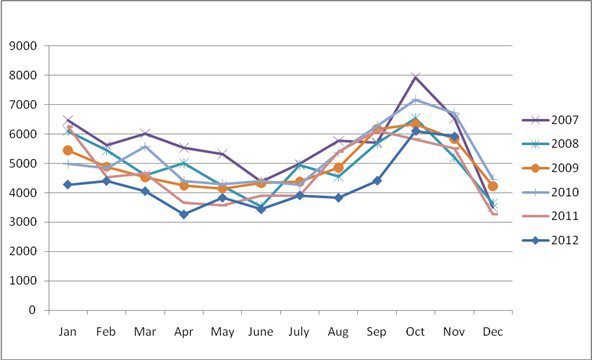 Figures compiled by the Heating and Hot water Industry Council (HHIC), supplied to the organisation by OFTEC members, have shown a significant recovery in sales at the end of last year, as temperatures fell in autumn.

For all but two months, 2012's sales have been below 2011 totals. However, sales during October and November have shown a significant recovery, with November's figures exceeding not just 2011, but 2008 and 2009 as well.

Total boiler sales for the year to mid-December were recorded at 47,413, a fall of approximately 10% on 2011.