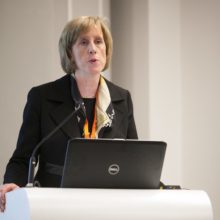 With the audience keen to ask questions at October's Distributor Debate, time ran out before all the issues shaping today's oil market could be discussed. Teresa has provided more comments on the introduction of E10 in the January issue of Fuel Oil News.

With restrictions to the bio content from food crops, what future do you see for biodiesel?

This is just a proposal at this stage and will be subject to intense lobbying and further political negotiations before becoming law in the UK. We anticipate that the process could take over two years to be finalised and implemented in the UK.

Earlier versions of the Indirect Land Use Change proposals indicated that crop based feedstocks used for the production of biodiesel would be given a significantly higher GHG default value than feedstocks used to produce bioethanol. This clearly would have disadvantaged significantly the European biodiesel industry. UK biodiesel producers would have been affected to a lesser extent due to their focus on waste feedstocks.

The current version, however, whilst maintaining a 5% limit by energy content on biofuels derived from land based feedstocks, has seen the default values as a means to calculate GHG emissions dropped from the proposal.

One of the biggest risks for the biofuels industry is the lack of policy stability and a long term trajectory for the UK biofuel mandate. This is needed to encourage R & D and investments and to develop supply chains for feedstocks that use less land and save more carbon.

Read Teresa's comments on the introduction of E10 in the January issue of the magazine.