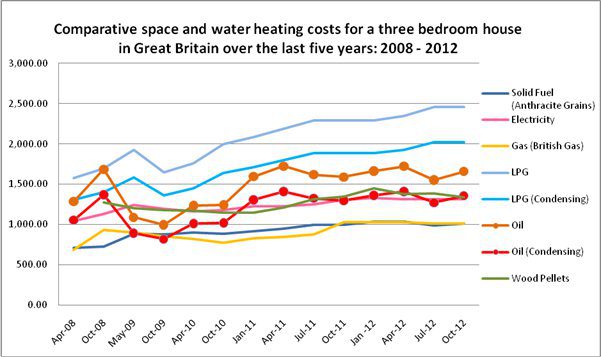 A comparison of heating costs for the last five years, based on information supplied by the Sutherland tables, reveals that oil remains a very competitive choice for off mains gas customers, providing they use a condensing boiler.

The average price of kerosene has risen less than many of its competitors and the seasonal variation in price gives oil heating users the chance to maximise savings.

Percentage increase in the price of oil and other heating options 2008-2012

Heating type Percentage increase over five years

Solid fuel 43%

Electricity 26%

Mains Gas 48%

LPG/LPG Condensing 55%

Oil/oil condensing 29%

Wood pellets 5%

Data source: Sutherland Tables.

These comparisons do not take into account the latest price increases announced by the leading energy suppliers, so oil is likely to become even more competitive.