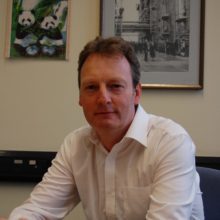 Rationalisation

"Rationalisation in UK refining is to be expected," said Gordon. "There's been a fundamental shift in product, demand has reduced – cars need less fuel, engines are more efficient. Add recession, biofuels and large scale investment in Middle and Far Eastern refining as well asIndia– all have hit European refinery margins. The weaker players with smaller capacity and the least potential for upgrading, producing products for which there is little demand, will be the most vulnerable."

"To make money inEurope, a refinery must have the right products (middle distillates) and reliability. Plus when the market spikes it needs the ability to capitalise on opportunities," reports Andrew. "It also means battening down the hatches and running an efficient, cost effective operation at all times," added Gordon. "Grangemouth has high utilisation of assets backed up by excellent servicing where small steps towards efficiency make a difference. Previously Grangemouth had been supported by BP's upstream revenue, (linked to the North Sea) and had therefore enjoyed the upstream terms and conditions. This is no longer the case and therefore all costs including employment packages must now be realigned to downstream affordability."

With recent newspaper headlines reporting that Grangemouth had suffered a £100 million loss, FON asked for a comment. "We never comment on the detail of the site's financial performance," Gordon said. "However at a time of financial difficulties and given the state of refining, chemicals and the capex investment programme, it would not be unrealistic to assume that a cash loss had been made in the most recent year of trading."

Legislation

European refining faces a raft of legislation with little time to implement, including the Industrial Emissions Directive. "Other parts of the world do not operate to our standards, this is a big threat to our competitiveness; legislation should be worldwide," said Gordon. "With regional variations in environmental legislation we would have to spend huge amounts of money to remain compliant; refineries elsewhere could choose not to. We need to look at the bigger picture – what does this mean for refining and manufacturing in Scotland, the UK and Europe in terms of jobs – do we really need to push legislation through at an unworkable pace?

"Life appears simpler for our colleagues inGermany,BelgiumandHollandwith regulators being prescriptive, telling them exactly how to implement legislation. In theUKthere are 7 refineries run by 7 companies with 7 different interpretations. On balance the European prescriptive regulatory approach is probably best."

Change

'The very fabric and commercial structure of Europe's refining industry is changing' says Platts; so can INEOS overcome 'overcapacity, weakening demand, stronger more efficient competition and increasingly stringent and regionally centric sustainability goals' and live to refine another day? The answer was an emphatic 'yes' from Andrew. "Each issue has to be tackled – reliability, customer relations, fixed and variable costs, speaking to regulators, government etc."

Gordon added: "We're providing evidence and data to Government of the consequences of new and unilateral legislation. It's critical that Government understands the implications of its decisions on the UK refining and manufacturing industries. In this respect, the industry is lucky to have UKPIA – an excellent organisation whose lobbying of UK and European governments is highly respected."

"The world will change again and we'll be short of product –Europemust look to its resilience," added Andrew. A government sponsored independent study looking into the competitiveness of UK refining is due at the end of this year.