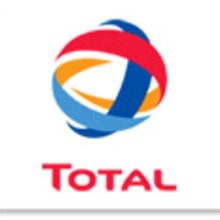 The move reflects Moody's concerns that significant investment in Total's upstream business since 2010 has constrained the recovery in its credit metrics, despite buoyant oil prices.

Figures from June 2012 showed that upstream investments from the previous 12 months amounted to $26billion, compared to $15billion in the 12 months prior to June 2010.

This increased capital spending includes Total's growing involvement in major long cycle projects, such as shale gas, and the formation of new partnerships with independent exploration and production companies. This has resulted in a higher allocation of capital towards unproved, not yet producing assets.

However, on a more positive note, 'Moody's expects Total's operating cash flow to benefit from the start-up of several upstream projects, which should help raise production to around 2.7million barrels of oil equivalent per day by 2015, and yield barrels of a higher margin.