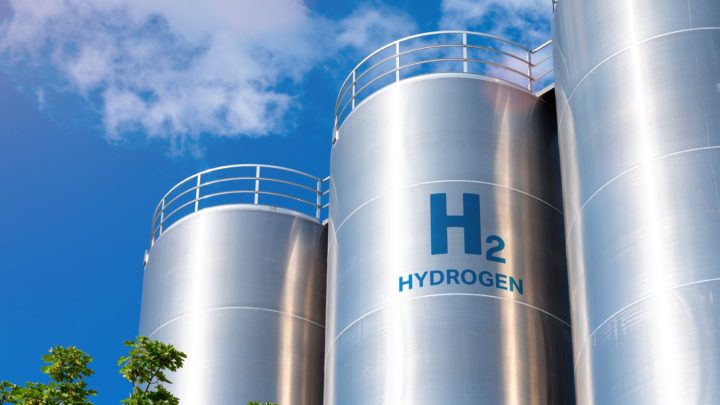 A new paper, 'The Role for Transport and Storage in Delivering the Hydrogen Transition', released by the HEA, urges the Government to take action to maximise the benefits that hydrogen offers for our energy system and environment.
The report outlines considerations inherent in the development of a transportation network for hydrogen, as well as addressing hydrogen storage – an under-explored component of renewable energy integration, and key to hydrogen's future role.
The Hydrogen Transportation and Storage Working Group, set up by the HEA, concludes that the path to a hydrogen-based energy future is paved with complexities and opportunities alike, and sheds light on the multi-faceted challenges and potential solutions tied to hydrogen's role in a de-carbonised future.
Hydrogen – a crucial part of the UK's future
Celia Greaves, CEO of the HEA said: "Hydrogen is crucial to the UK's future energy system, and its transport and storage are the missing pieces of the jigsaw. Storage, in particular, will play a vital role in system flexibility and balancing.
"Our paper highlights how current plans will make it difficult to connect producers and users as we scale up hydrogen. We recommend accelerated action to align timescales and ensure that we fully capitalise on the opportunities that hydrogen presents, and that the UK's energy system is prepared for the demands of the coming decades."
Recommendations
The report's recommendations include:
Commitment to innovation – for Government to ensure that we have the means to move hydrogen around where and when we need it, including non-pipeline options, such as road transport, and to set aside dedicated funding for research and development – for example for innovation in high-capacity tube trailers.
Forward-thinking policies – for Government to foster a supportive environment for the development of above-ground storage facilities, including favourable regulatory frameworks to attract private investments. Hydrogen storage at all scales will not only help to balance supply and demand in the hydrogen space, but also add critical capacity to the UK's overall stored energy portfolio.
Rigorous strategic planning – to give confidence on future direction, how pricing will evolve, the roles for organisations such as the Future System Operator and planning policy.
The Hydrogen Transport and Storage Working group is made up of more than 25 HEA members, including representatives from BP, British Solar Renewables, Logan Energy and Luxfer. 
Dan Arnold, co-chair of the HEA's Hydrogen Transportation and Storage Working Group and H2 regulatory affairs manager at BP said: "The recommendations of this working group, formed from a diverse range of HEA members from across the hydrogen value chain, set out how hydrogen transportation and storage can be optimised across the UK, so that we can connect production and use efficiently and effectively.
"It is our hope that these recommendations will contribute to the ongoing discussions and policy planning necessary for the successful integration of hydrogen into our energy future."
Read the full paper here: https://ukhea.co.uk/policy-shaping/the-role-for-transport-and-storage-in-delivering-the-hydrogen-transition/