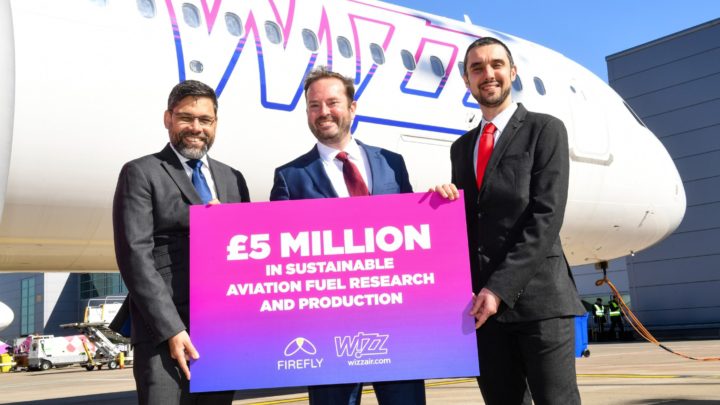 Wizz Air's first equity investment in sustainable aviation fuel (SAF) research and development will allow the airline to supply SAF to its UK operations from 2028, up to 525,000 tonnes over 15 years. The agreement has the potential to save 1.5 million tonnes of CO2-eq.
Firefly specialises in a process which converts sewage sludge, a low-value waste product available in large quantities, into SAF. More than 57 million tonnes of sewage sludge are produced in the UK each year, with the potential to produce 250,000 tonnes of SAF.
The process technology, which originated in the laboratories of Green Fuels, a pioneer in renewable fuels, has the potential to deliver a new feedstock pathway. The project encompasses engineering design and construction of a demonstrator plant, capable of generating the quantities of fuel to allow qualification to international standards. This in turn will lead to a first-of-a-kind commercial refinery and roll-out to several UK locations where airports, pipeline terminals and wastewater treatment works are in close proximity.
Firefly's SAF, which will be independently certified against the leading sustainability standard RSB, is projected to deliver a 90% reduction in greenhouse gas emissions compared to fossil jet fuel on a life cycle basis. Firefly aims to have its first commercial plant operating within the next 5 years.
Leader in sustainability
The agreement with Firefly and investment in new SAF technology represents the latest milestone in Wizz Air's broader sustainability strategy, including its ambitious fleet renewal plan and already efficient low-cost operations with the latest technology aircraft and high seat density and load factors. This will further strengthen Wizz Air's position as an industry leader in sustainability and drive its commitment to reducing its carbon emissions per passenger/km by 25% by 2030.
In 2022, Wizz Air achieved its lowest ever annual carbon intensity (55.2 grams per passenger/km) through its fleet renewal programme, adding new, and replacing older, aircraft with the Airbus A321neo aircraft. Already more than 50% of the Wizz Air fleet, the Airbus A321neo aircraft incorporates latest technology that delivers significant environmental benefits and can currently fly with up to 50% SAF blend. In addition, the airline is constantly working on improving fuel efficiency and analytics.
Michael Berlouis, head of strategic projects at Wizz Air, said: "In addition to fleet renewal and operational efficiency, SAF is crucial for reducing carbon emissions from aviation. However, feedstock availability remains the key challenge for the industry.
"Our investment in Firefly and its sewage sludge SAF technology is a major step forward for Wizz Air in securing its long-term ability to provide low-cost fares to its customers in an ever more environmentally sustainable way. From 2028, we are aiming to procure 525,000 tonnes of SAF from Firefly over a period of 15 years. This has the potential to reduce our emissions by 100,000 tonnes CO2-eq per year, which is equal to the emissions of over 12,000 return Wizz Air flights between London and Budapest".
James Hygate, CEO of Firefly Green Fuels, said: "We are thrilled to be establishing a partnership with Wizz Air. The investment will accelerate the commercialisation of our game-changing Firefly process, with the binding offtake agreement saving a staggering 1.5m tonnes of carbon emissions.
"Firefly will facilitate a step change towards the future of air travel. The feedstock, sewage sludge, is available in vast quantities globally and with Firefly we can put it to a truly beneficial use, reducing the use of fossil fuels in the hardest to decarbonise areas."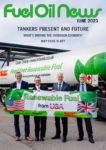 This article originally appeared in the June 2023 issue of Fuel Oil News magazine.
View the magazine