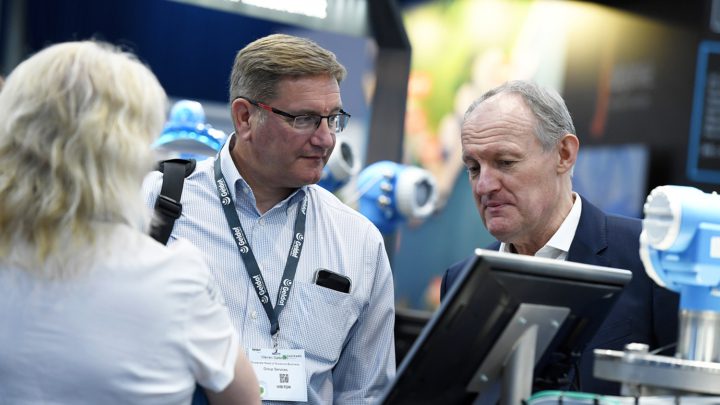 This year's event took place in Rotterdam and, with 40% more tank storage and future fuels professionals attending than last year, 2023 was bigger and better than ever.
Visitors were able to see the latest innovations from 120 exhibitors, consider current industry topics at the two-stream conference programme, and network with old and new friends.
Learning and networking
Visitor Frans Moolman, senior control engineer, Zenith, said: "StocExpo is great this year. It's nice to meet new people and see new companies and new technology."
Another visitor, Marvin Zintel, category manager, BP, enjoyed the content: "Everyone's focused on efficiency and driving costs down, and StocExpo is an opportunity to communicate, create networks, and keep up with new technologies and innovation."
Agreeing wholeheartedly was Job Van Der Kroft, director of New Energies, Advario: "StocExpo is a great place to see what other organisations are doing and share what we're up to, especially in new energies. The conference has been a particular highlight."
A place to do business
On top of learning and networking, countless new business deals were struck throughout the three-day event.
Commenting at the event, exhibitor Leon de Ridder, director of sales, Mistras Group, said: "We've got the next generation of our Automated Radiographic Testing Crawler on the stand here and everyone's stopping to look as they walk by. We had good conversations within the first few hours of StocExpo 2023."
Similarly, Paul Whayman, technical director, Technodyne, shared: "We're promoting our tank storage expertise, we came to StocExpo in 2019 and it was very successful for us. We're back again and had good conversations within a few hours of the event starting."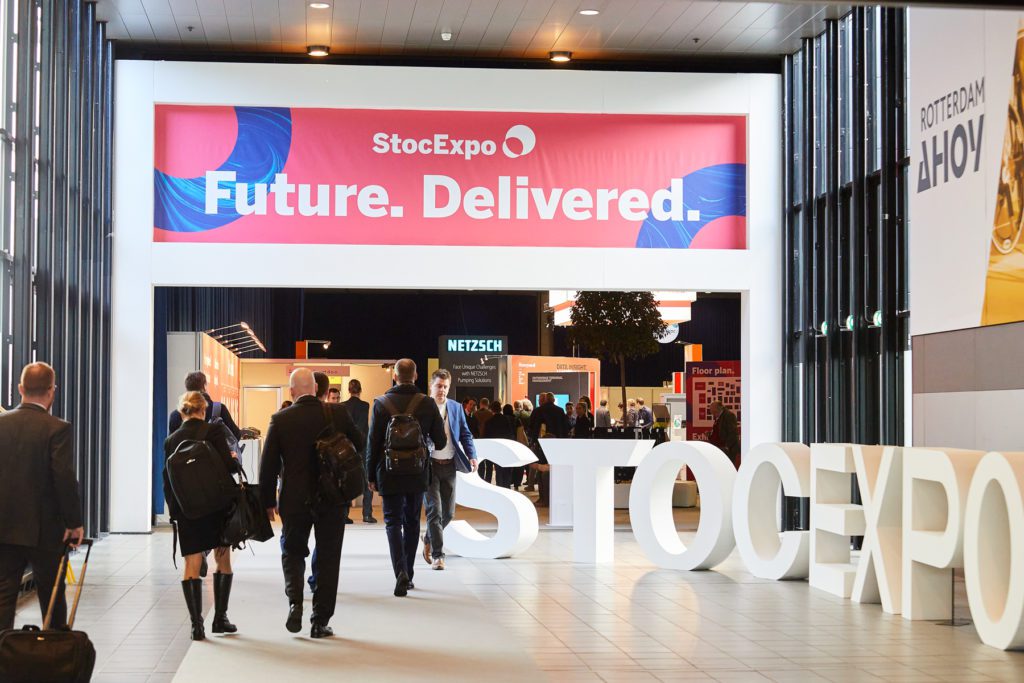 Highlighting the nextgen
The industry's best and brightest were celebrated at the Global Tank Storage Awards, with the next generation of industry leaders recognised as part of StocExpo's Forty Under 40.
Victoria Oppenheim, head of business Development, Argent Energy, said: "It feels good to be recognised as one of StocExpo's Forty Under 40. The industry needs more young people and more needs to be done to attract them to it, so this is a really important initiative."
Commenting on the success of the event, Rikki Bhachu, StocExpo's head of marketing, said: "We're proud to say we've outdone ourselves this year, this really is the best StocExpo yet.
"But it's the industry itself that we're most proud of. Every year, huge steps are taken to address the big issues in tank storage such as the energy transition, health and safety, and supply chain security, so every year the conference is compelling and educational, and the exhibition floor is packed with exciting new tech. Here's to another great StocExpo, we can't wait to see you all again next year."
With the event returning in 2024 you can stay up to date here.