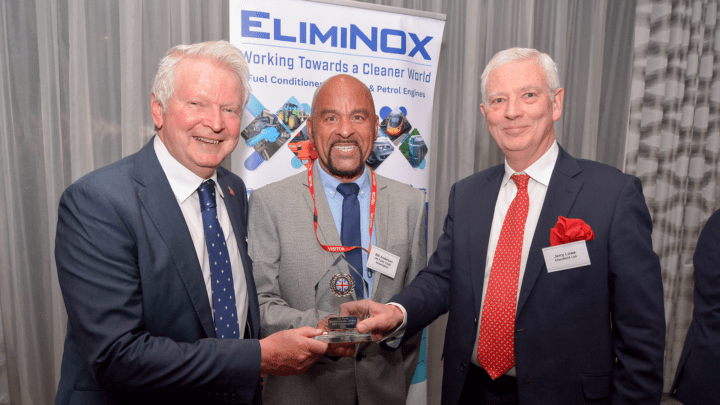 In a presentation that took place at the UK Ports Trade Association's annual sustainability awards event in the London Docklands on 19th January, ElimiNox was awarded its second industry award – the UK Ports Greentech Environmental Award 2023.
Proudly announcing the Greentech company's success, Gwyn Lewis, ElimiNox MD, commented: "We are very happy to receive this award from UK Ports as we continue to assist its members on the pathway of decarbonisation. Enabling them to reduce fuel consumption and carbon emissions from vessels, dockside plant, and machinery, makes the Ports and coastal waters safer, healthier environments for personnel and the general public."
"The UK Ports award follows our UKIFDA Innovation Award 2022 which demonstrates our continued commitment to the liquid fuels industry in providing a unique biodegradable product that reduces dangerous emissions from all carbon-based fuels including HVO".
Photo shows from the left Gwyn Lewis MD ElimiNox, Bill Anderson CEO UK Ports and Jerry Lowe UK Ports Environmental & Sustainability Ambassador.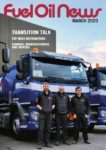 This article originally appeared in the March 2023 issue of Fuel Oil News magazine.
View the magazine