UKIFDA has revealed it will be donating £2,000 to National Energy Action (NEA) from the proceeds of this year's UKIFDA EXPO and Future Fuels conference being held on 7-8 July.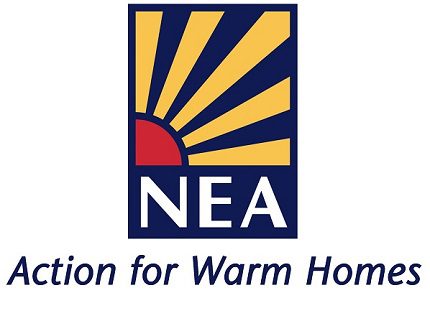 "We are delighted to announce our plans to donate £2,000 to NEA from the profits of our UKIFDA EXPO 2021," says Ken Cronin, UKIFDA chief executive.
"NEA is the national charity working to end fuel poverty in England, Wales and Northern Ireland. The pandemic has had a major health impact and there is a genuine fear that we'll see the financial impact of this during the next few years – which undoubtedly will hit the poorest in society most.
"With over 1.7m homes across the UK using liquid fuels to heat their home, as an industry that distributes fuel to people's homes, it feels only right to play our part.
"As a long-standing supporter of NEA, we couldn't be happier to be supporting the fantastic work NEA does to tackle fuel poverty."
In the UK, there are approximately 4 million households that are fuel poor, which means they can't afford to live in a warm, dry home. NEA works to end fuel poverty and campaigns for greater investment in energy efficiency to support households struggling to pay their home heating bills.
Adam Scorer, chief executive of NEA comments: "NEA wishes to thank UKIFDA for their kind donation to the charity. More than one in ten UK households are unable to keep their home warm and safe, and around 10,000 people die each year because of illness caused or worsened by living in a cold home. This donation will allow us to continue our vital work to support low income and vulnerable households in fuel poverty across the UK."
"At the heart of this year's UKIFDA EXPO event is Future Fuels and the investment our industry is making in renewable liquid fuels and the issues linked with it," adds Ken Cronin.
"Next generation renewable fuels are helping the UK and Irish Governments achieve their net zero targets and the transition to low carbon fuels – in a way that is affordable for rural households.
"Fuel poverty and how our industry is helping to tackle this, will also feature during EXPO 2021, along with other key topics including key issues that will impact our industry in the coming decade and an industry-wide discussion on what the future holds for off-grid homes.
"Every aspect of this year's event has been designed around the fact it's virtual. All the knowledge sharing, networking and business updates will be easy for everyone to access – and there will be ample time for delegates to visit exhibitors' booths and for exhibitors to make announcements or invite people to specific presentations."
Aon Plc and Cobo Tankers and Services Ltd are each sponsoring one day of the two-day event, together with the EXPO headline sponsor Phillips 66 Ltd.
Ken Cronin concludes: "We can't wait for the 7th and 8th July this year as our first ever virtual EXPO promises to be as good if not better than previous EXPOs.
"As well as the exciting programmes for both days, we have an impressive line-up of speakers including a ministerial address by Lord Callanan, Minister for Climate Change and Corporate Responsibility.
"We genuinely hope as many companies and individuals as possible will join us online and make our first virtual UKIFDA EXPO a huge triumph."
To find out more about this year's virtual UKIFDA EXPO, please visit ukifda.org/ukifda-expo or to register as a delegate please follow this link: https://whova.com/portal/registration/uaifd_202006/