Essar-owned Stanlow refinery, located in Ellesmere Port, is reportedly facing financial problems, but the company has said it is fully committed to its operations at the Ellesmere Port oil refinery, including plans to decarbonise its activities and produce sustainable fuel there.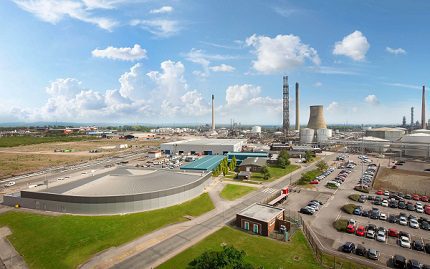 It has been reported that the plunging demand for fuel during the pandemic has forced Essar Oil UK to have discussions with the Government with regard to its financial position.
Essar has recently said that there was a 'material uncertainty' that could throw doubt over its ability to continue as a going concern. The company also added that a 'significant drop in demand and poor refining margins, coupled with market volatility caused operating losses'.
A spokesperson for Essar said the company has 'historically been very profitable, but the pandemic has affected all refiners, with repeated lockdowns leading to reduced products demand and depressed refining margins'.
"We are not a levered business. We remain confident we can manage through this period and come out stronger as the economy continues to recover."
Essar bought the former Shell refinery at Stanlow in 2011. The site directly employs around 900 staff, with up to a further 800 contractors and produces 16pc of the UK's diesel and petrol as well as almost 10bn litres of aviation fuel a year.
With reports suggesting that discussions could involve a request for direct financial support, questions would be sure to arise around the 'optic' of the government providing such support to the fossil fuel industry in the year of COP26. It will be interesting to see if this could be avoided by placing the emphasis of any support on Essar's plans to move to more sustainable ventures.
Diversifying to thrive or survive?
In January 2021, plans were announced to create a £760m hydrogen production plant at Stanlow with Essar and Progressive Energy, developers of HyNet North West, joining forces in a venture to produce low carbon hydrogen at the Ellesmere port refinery. The hydrogen will be manufactured for use across the HyNet region and is expected to create hundreds of construction jobs, followed by thousands more across the region once the network is completed.
Stein Ivar Bye, Essar Oil UK chief executive, said at the time:
"Essar is committed to innovative growth as a means to create positive impact to both economy and environment. HyNet and hydrogen production is integral to Stanlow's strategy and will set it on a journey to be the UK's first net zero emission refinery with the ambition to avoid emissions of over two million tonnes of carbon dioxide to the atmosphere per year, the equivalent of taking nearly a million cars off the road.
"With the support from government to establish the appropriate business incentives, together with Progressive Energy, we are committed to undertaking the development and the financing of its construction."
February brought Essar's announcement that it has joined forces with Fulcrum BioEnergy and Stanlow Terminals to create a new £600m facility which will convert non-recyclable household waste into sustainable aviation fuel (SAF) for use by airlines operating at UK airports.
This project, Fulcrum NorthPoint, will create 800 direct and indirect jobs during the design, build and commissioning process and more than 100 permanent jobs during its operation.
A spokesperson for Essar said:
"Historically, Essar Oil UK has been a very profitable business that has attracted over $1bn in investment since its acquisition in 2011. It is a long-standing private company without public shareholders.
"The global COVID pandemic has affected all refiners, with repeated lockdowns leading to reduced product demand and depressed refining margins.
"We have successfully traded through a very difficult 12 months and are now seeing increased demand for road transport fuels and improving refining margins, which has resulted in increased throughput at the Stanlow Manufacturing Complex.
"We are not a levered business and currently we do not have any short term or long-term bank debt on the company, other than working capital lines.
"Prior to coronavirus, we were generating EBITDA in excess of $300m per year. We remain confident that we can manage through this period and come out stronger as the economy clearly continues to recover."