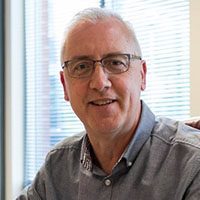 Chief executive Guy Pulham announced:

"As you are all aware, COVID-19 is still presenting an unprecedented challenge with the situation evolving weekly. Changing the date was not an easy decision to take, but by doing so, we believe it helps ensure confidence in the event for our exhibitors and attendees. We wanted to move the date to a time when more people will be vaccinated and restrictions lifted so the news last week about the increased number of vaccinations allied to the government's vaccination timetable means July will be an ideal time for the industry to get together for some much-needed networking.

"We have lots planned for UKIFDA EXPO 2021 including a great line up of speakers, together with both new and long-standing exhibitors in place. By moving the date to July, it gives our liquid fuels distribution industry a great opportunity to discuss and showcase the transition to liquid biofuels highlighted in the recently published UKIFDA decarbonisation strategy document available on our website."

For more information on UKIFDA EXPO 2021, you can contact Dawn Shakespeare, UKIFDA membership and events manager, by email ds@ukifda.org or alternatively visit the show website https://ukifda.org/ukifda-expo/.