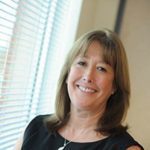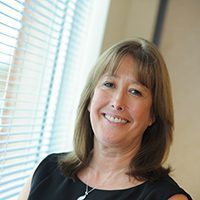 As well as over 100 exhibitors showcasing the latest innovations in the liquid fuels industry there will be a wide range of seminars on important topics including sustainable energy in domestic heating, decarbonisation, and the future of liquid biofuels, across the two days.

Guy Pulham, UKIFDA chief executive, says:

"We're excited about 2021 and hosting UKIFDA EXPO again after the disappointment of cancelling this year. We believe in 2021 there will be a re-emergence of businesses and customers looking to connect, face to face in a way they have been unable to in 2020. Exhibitions such as UKIFDA EXPO offer the ideal space and opportunity to do just that. We have a fantastic line-up of exhibitors booked already and feel the diversity of both the exhibitors and seminar topics planned reflects our exhibition's appeal to everyone in and associated with the sector.

"At a time when the liquid fuels industry and the business landscape are rapidly changing, we look forward to providing a safe environment where the industry can connect, kick-start business, and drive growth. It is our hope that both the discussions and the partnerships made at the event are going to have a long-term impact on the outlook of both the UK and Republic of Ireland liquid fuels distribution industry.

"UKIFDA EXPO 2021 marks a new era for the liquid fuels industry and the exhibition will be reflective of the changing nature of our industry, something we are all very motivated by and enthusiastic about."

This year's 40th anniversary exhibition has already attracted a wide array of exhibitors. Alongside the longstanding exhibitors Computer Design Services, Meller Flow Trans ltd, Dreamtec, Magyar & Cobo Tanker Services will be first-time exhibitors Nursan Trailers and HomeFuels Direct and an impressive line-up of speakers, all showcasing the industry's hard work with regard to meeting the Government's decarbonisation targets through the introduction of liquid biofuels.

The exhibition opens on Wednesday 19th May and the first day will once again see the popular President's Awards event with our newly elected President Janet Kettlewell of Kettlewell Fuels. This is a key part of UKIFDA EXPO and show organiser UKIFDA's opportunity to reward those in the industry who have gone the extra mile in the past year. Awards will be given for the best driver, depot, and best stand at the exhibition, and there will also be an environmental award.

Dawn Shakespeare, membership and events manager for UKIFDA, and organiser of the exhibition, comments: "Every year, our exhibition appeals widely across the industry, attracting owners of fuel distributors, depot managers, and personnel within HR, IT, finance and marketing, all operating across the manufacturing, distribution, supply, and technology sectors of the industry in the UK and across Europe – and this year will be no exception. In fact, we both exhibitors and visitors to the exhibition say they are really looking forward to being able to do business face to face in a COVID safe environment rather than virtually.

For more information on UKIFDA EXPO 2021 or to book your exhibition space, you can contact Dawn Shakespeare by email ds@ukifda.org or alternatively visit the show website https://ukifda.org/ukifda-expo/.