Moray businessman Stephen Scott has been appointed a board member for Elgin City Football Club.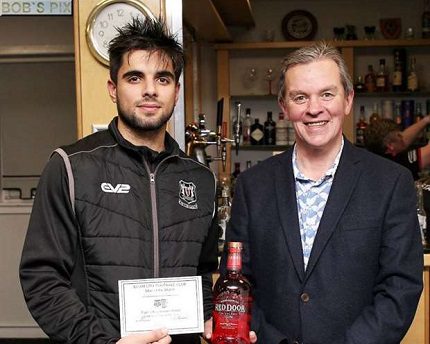 The former commercial property lawyer was born and brought up in Elgin before his studies and work took him to Edinburgh. Now back in Moray, Stephen owns the Gleaner Oils business in Elgin with his wife Jane.
A spokesperson for Elgin FC explains how the club have waited patiently for this appointment; "Stephen's wife Jane is a Lossie girl, and about six years ago, they bought out her Uncle's interest in what had been her family's business, thus becoming 100% owners of Gleaner.
"Stephen openly professes to have had a zero per cent knowledge of the fuel business at that time but was driven by a desire to protect the staff as well as the dependent pensioners – about 360 people in total. He put in many 18 hour days as he gained an understanding of how the business works, which caused him to decline politely some previous overtures for him to join the City Board – because he worried about his business commitments causing him to let the Club down. He now feels though that the business and its subsidiaries are in a sufficiently good place that he can devote whatever energies are required to the Club."
Stephen told the club's website; "My late father Alex (a well-known chartered surveyor in Elgin) and my uncle Ed, mum's brother (former editor of the Strathspey & Badenoch Herald), started taking me to Borough Briggs when I was a wee boy.
"Dad bought me my first season ticket in summer 1968 at the tender age of three, going on four. As those who know me will attest, I have been hooked on the club ever since. Our son Evan said to me when this decision was reached that it would have made Grandad very proud, as he was also an Elgin boy through and through. I agree, and that means the world to me.
"I look forward to working with all the great people on the board in furtherance of the ambitions of the club which we all love."
Gleaner has multiple signs (one of which is LARGE) dotted strategically around Borough Briggs. Stephen's association with his hometown club led him to form a Gullane branch of the supporters' club, which has a banner permanently on display at Borough Briggs. He used to stay with his family in the East Lothian coastal town before relocating back to Moray.
In the photo Stephen is seen presenting the Man of the Match award to Rabin Omar, after he scored a wonder goal in a 4 – 1 victory against Annan last November.
Elgin chairman Graham Tatters said; "He's a man with an unbelievable amount of experience in different matters in the business world. He's going to be a real asset to the club."