A workshop hosted by fuel processing giant Petroineos at its Grangemouth refinery to discuss growing concerns that red diesel is causing damage to farm machinery saw a large turnout from those involved throughout the fuel supply chain.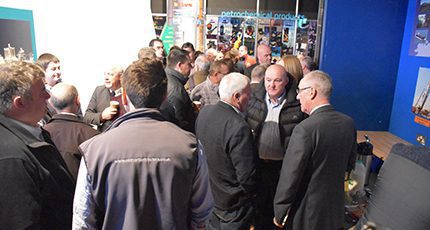 Having been made aware of increasing problems with both agricultural and industrial equipment Petroineos took the decision to host the workshop covering fuel quality and in particular, the addition of Biofuel to GasOil in a bid to find answers.
A spokesman from Petroineos explained: "Petroineos, as Scotland's only refinery, is a major, but not only, producer of GasOil for distribution across Scotland and has been engaged with stakeholders since the problems came to light at the beginning of October.
"Petroineos manufactures fuels meeting or exceeding British Standards and has a rigorous testing and analysis process adhering to our ISO9001:2015 quality system requirements. All GasOil distributed from the Petroineos Refinery has met the requirements of BS 2869 Class A2.
With widespread reports of issues including poor performance, blocked filters, low working hours before filter changes are required and injector failure there was speculation, particularly amongst the farming community, that the problems were being caused by abnormally high levels of biodiesel in the fuel.  However, independent tests of samples found levels to be within prescribed limits as set out in legislation.
"We have received dozens of samples back from customers for analysis and everyone has met the required standard. We are confident in our systems, processes and product sold to market, but we are also aware of the issues being experienced which is why we arranged the workshop to bring all stakeholders together to find answers to the problems'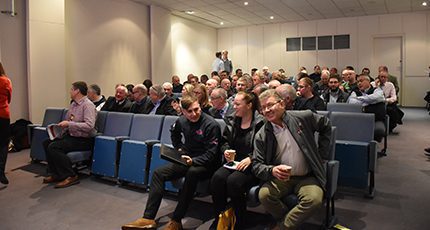 Attendees included representatives from NFU Scotland, Ringlink Scotland and UKIFDA as well as distributors and their customers ensuring representation from all involved in the fuel supply chain.
A senior team from Petroineos including Daniel Brain, Commercial Manager – Marketing & Distribution and Russell Mann, Refinery Manager as well as members of the quality and technical team took the delegates through a short overview of Petroineos before getting into more detail with regard to the addition of FAME into fuel explaining what it is, why it is included, how it is blended and how the resultant biofuel is tested and quality assured before moving on to the potential issues with the use of FAME in GasOil
A Q&A session then opened with the key question – What can be done going forward to address these issues? – and it quickly became apparent just how emotive this subject has become with many anecdotal stories and a real sense of desperation particularly amongst agricultural users. Those representing NFUS expressed concern about 'the potential threat to the well-being of both livestock and their members' with farmers becoming increasingly frustrated at their inability to carry out their jobs due to clogged filters causing machinery breakdown resulting in significant downtime and an increased financial burden.
Many questions were asked of and fully and openly answered by the Petroineos team with regard to levels of FAME introduced, the nature and source of the FAME and the timing of increases to meet the increasing legal requirements of the Renewable Transport Fuels Obligation (RTFO). Despite the challenging discussions there was widespread appreciation that Petroineos had taken the initiative to bring all those involved together to seek a solution.
The workshop left those present reassured that the fuel produced by Petroineos is up to required standard and with no doubt in their rigorous processes and commitment to their customers but the overriding feeling was that the standards imposed at governmental level through the RTFO may not be 'fit for purpose' and that the use of additives and good husbandry alone are not the solutions.
With winter weather on its way driving a sense of urgency there was an overwhelming call for the immediate suspension of FAME addition at the current 7% levels until solutions to the end user problems are found as well as an expected frustration at the lack of immediate 'solutions' for distributors to take back to their customers. There was, however, a clear commitment from Petroineos to continue to act as a conduit for action with the support of all stakeholders.
After the workshop a Petroineos spokesman communicated the plan, 'We are committed to engaging with our industry associations – UKPIA, and Scottish & UK Governments. We have already held teleconferences with UKPIA and separately with appropriate Government departments, who have committed to review this issue as a matter of urgency. In order to assist Government with this review, we encourage both representative bodies present yesterday – NFUS and UKIFDA, to collate detailed information on the reported issues around equipment failures.
We will continue to engage with all stakeholders on this important issue.'
A full report of the workshop and questions raised will be in the January issue of Fuel Oil news