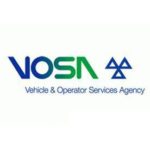 VOSA has made changes to ADR first testing for new trailers, subject to European Community Whole Vehicle Type Approval (ECWVTA) or Individual Vehicle Approval (IVA).
An ADR Test and a first trailer HGV Annual Test prior to entering service is no longer necessary if new trailers subject to ECWVTA or IVA are supplied by the manufacturer with proof that they are designed and constructed in a roadworthy condition. A cursory visual inspection will be carried out to ensure there are no obvious roadworthiness defects.
It is still legally possible for trailers built in multiple stages not to need ECWVTA or IVA, provided they are supplied to be placed in service prior to 29th October 2013.  These trailers will still need a first test application for a trailer (VTG2) and satisfactory HGV Annual Test pass as a condition of being issued with a first ADR certificate.
www.dft.gov.uk/vosa